The Steam Deck has been about a year on the market now (it started shipping at the end of February 2022). This first anniversary is a good chance to review what has happened since then.
1. Availability Problems: Solved
Initially there was a long queue system in order to secure a unit, and people who pre-ordered had to wait between a few months to half a year to get their hands on this prized item. But by the end of 2022, all pre-orders were apparently filled and there's no need for a queue system anymore.
It is now possible to order it from most developed markets (not everywhere, though, Australia is still out of the supported region, as well as South America) and get it in your hands within a few weeks. Note that Asia was very late to the game, with the orders in Japan being fulfilled only late-December at the earliest. While the shipments took a while to reach Japan, it was also the only place where Valve decided to do things BIG by renting a large booth space at the Tokyo Games Show 2022. In Japan, even a few weeks ago, there was still some additional delay for the 64GB version orders, but that's almost a detail.
I wish they had done that kind of launch in every big market.
2. A lot of games validated
We are very close to having 8000 games validated for the Steam Deck, with almost 3000 games confirmed as "verified".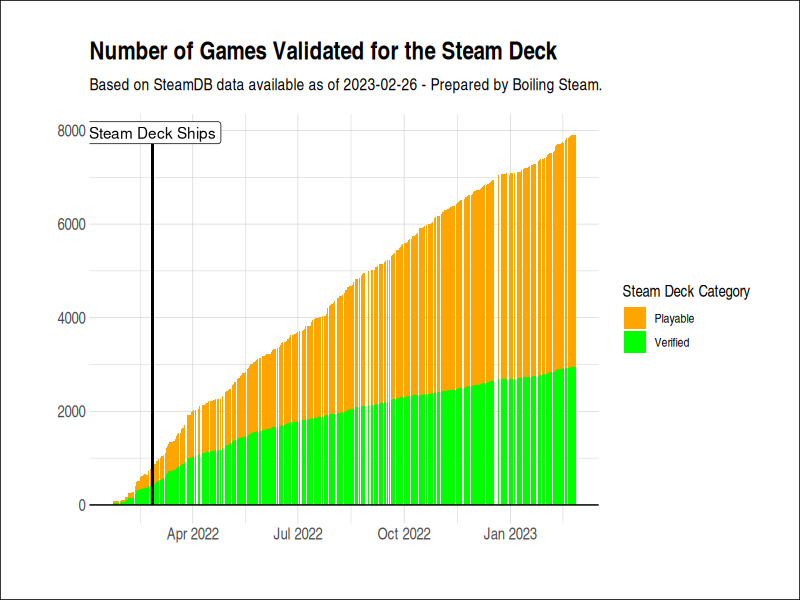 The ratings still have some issues, but for the majority of games concerned it's working as expected. This also means that there's probably a lot more games playable on the Steam Deck than you would ever have time to play, so it's a good problem to have.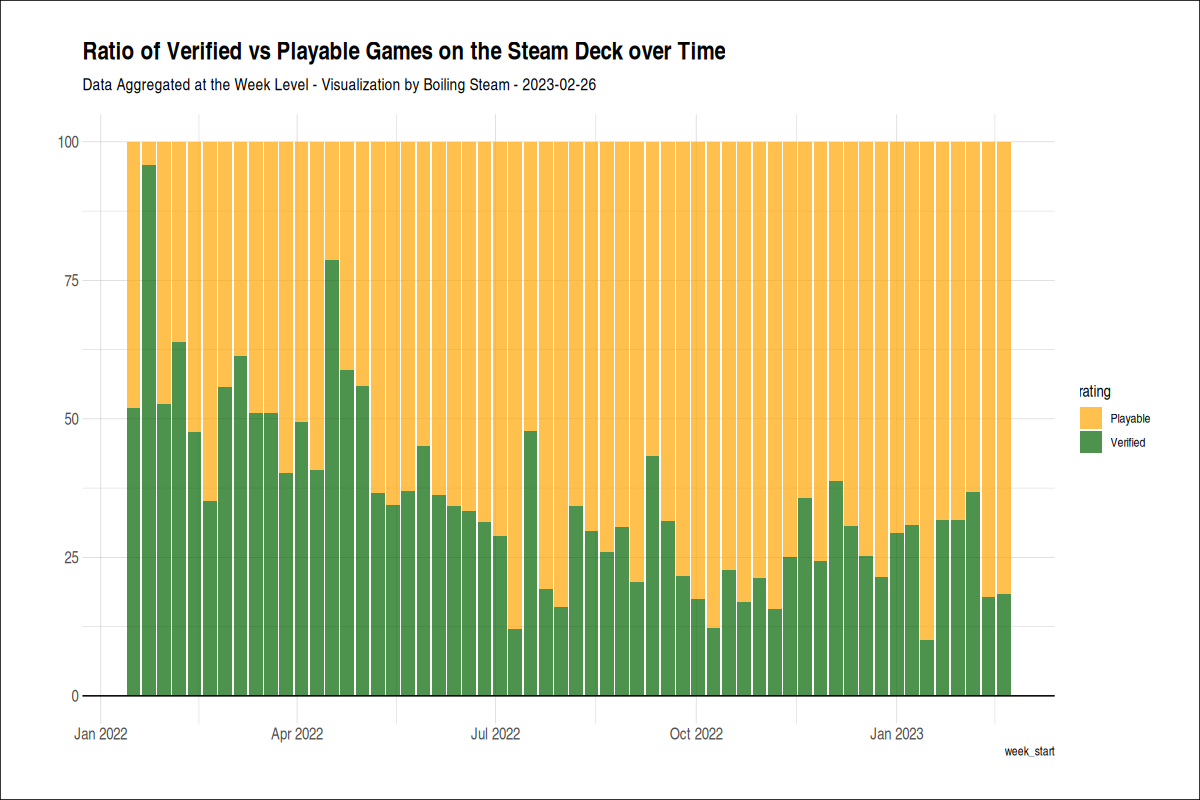 In the past few months, very high profile games made it to the Steam Deck, such as:
Hi-Fi Rush
Spiderman Morales
Hogwarts Legacy
Persona 3 Portable
Dead Space Remake
There are also recent titles (Forspoken, for example) where the Steam Deck struggles even at the lowest settings, but that's expected: its hardware was never going to be able to handle every AAA game out there until 2030 or something. I don't consider it to be a major issue - if anything this means that publishers will hopefully consider the Steam Deck as an actual target at some point, and will provide settings that work well enough with it.
3. Glowing reviews pretty much everywhere
(Almost) Everyone liked it - there were a few flaws pointed out but nothing compared to the magic that this represents - PC gaming on the go is really an awesome proposition, and the Steam Deck is powerful enough to run a LOT of games, even demanding ones. Now, the battery life is going to get very short for the newer titles coming out, so this is where the hardware becomes a trade-off between what it can deliver and its power consumption, but it's bound to get a little better in next iterations of the device.
There was the FanGate problem where some units shipped with a fan type that caused a bad noise profile at certain speeds.
Valve went and mitigated this issue in different ways:
Software update to reduce the cases where this would occur
Hardware update: moving to a different fan type for newer models
RMA and Replacement offering: through their own channels and IFixit for users who wanted to replace their own fans by themselves.
Their communication on the issue was by no means perfect (they avoided talking about it for a long time), but when they took action they showed that they cared and were willing to find solutions.
There is still some remaining perception that you may quickly want/need to dive into some tweaking to either get the most from the Deck or to run certain things once you have the device - which may turn off some potential buyers, since it's not as plug and play as yet another portable console. Whether that's good or bad depends entirely on the audience. PC gamers probably love having more control, while more casual gamers probably want the least tweaking involved to play games.
It would be great to have a "automatic setting" using Machine Learning or other metrics to let the Steam client choose the best settings for the Deck. Why use 10W of power when the game you are playing could run at 60FPS on 3W? There's a huge potential to tap into auto-profiling the settings for each game, and to reduce the workload for the end users. Just a suggestion.
My main gripe with the device is that it's not made to have a battery that's easy to replace. Gluing the battery was an even worse decision than putting a stupid audio cable on top of it, it seems like some engineer was asleep at the wheel when they settled on this. Terrible design which will lead to some trouble down the road - it's statistically predictable.
4. No clear competition in sight
Valve has had a highway to make progress on the market with its own platform. While there's always the two odd players, namely the Aya Neo 2 and GPD, also present on the mobile PC Gaming front, they are too small players to make a real difference. They tend to be more expensive as well.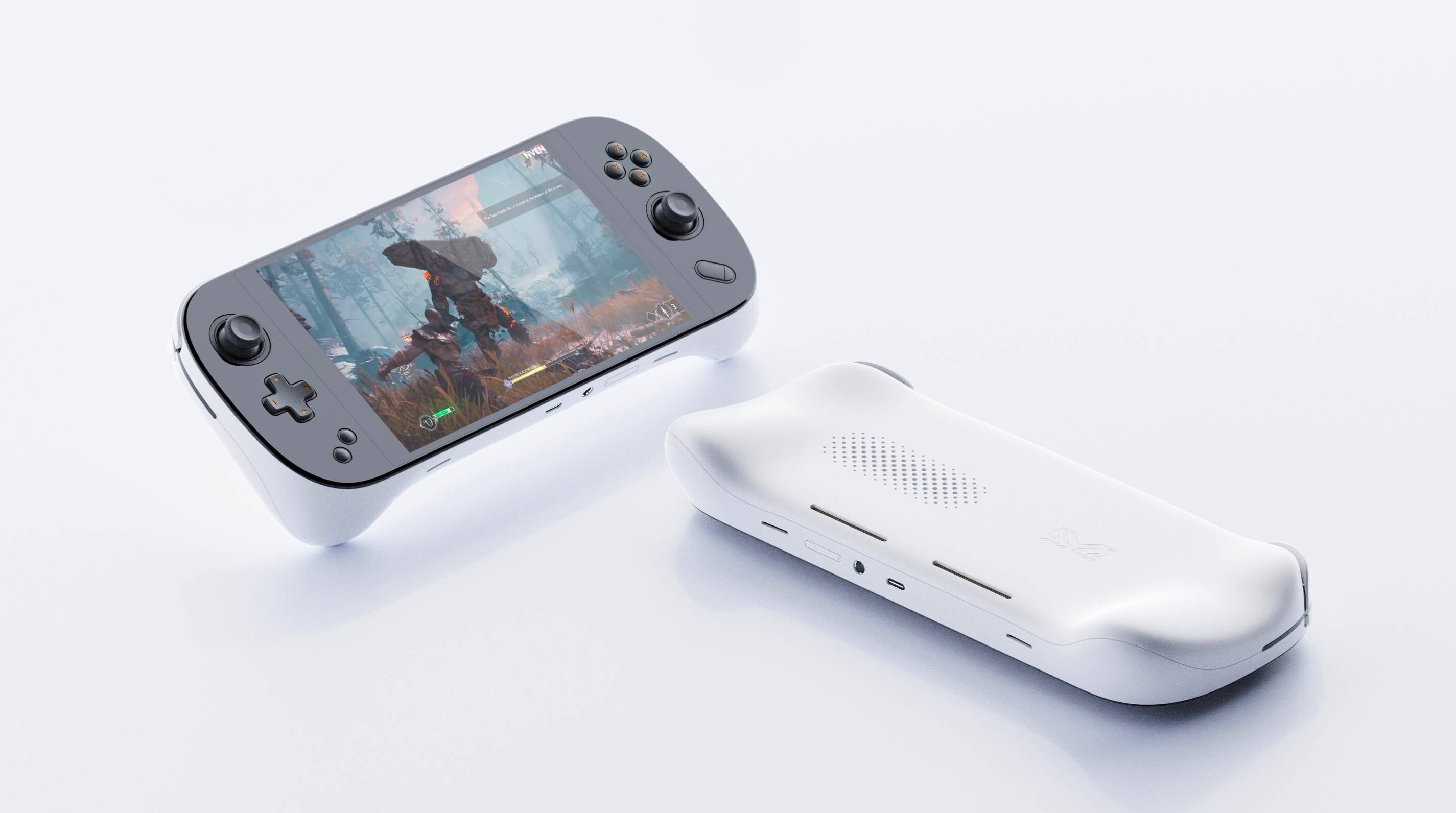 Valve has talked about making SteamOS available for other devices in the same category, and so far we have not heard anything new about that. My guess is that this will probably be announced sometimes in 2023, if it ever happens.
5. A Change in PC Gamers Habits
A lot of PC Gamers now split their time to play games on the Deck and not just the desktop. You can see that in almost every article written by PC Gamers about the Steam Deck: the Steam Deck has worked wonders to reduce the friction involved in playing PC Games to almost zero. You can now just turn it on in a few seconds and a minute later you could already be playing a game, with proper controls and great performance in most cases. It's a game-changer in a world where there used to be layers over layers in order to land in a game. This may be the Steam Deck's biggest achievement: to make PC Gaming as painless as console gaming.
6. Valve's First True Commercial Success in Hardware
The Steam Machines were released through third parties, and were not ready for prime-time as Valve was not directly involved in how they should be designed, and Proton was not even a thing then. The Valve Index may have sold relatively well but the VR market is still extremely small. We could count the Steam Link and Steam Controller as partial successes at the time, but they were far from being as popular as the Steam Deck has become.
As for how many units have actually shipped, I'd be tempted to answer in Japanese… さ… which roughly translates in "Who knows?". There is virtually no reliable source since Valve has decided not to publicize anything. Someone at KDE threw the number of 1 million units sold last year in September 2022, but there's no source to subtantiate that claim. We can draw some estimates according to the Steam Hardware Survey, but for real, tangible numbers, we will have to wait for a leak, or for Valve to tell us more.
My wild guess is that there's between 1 and 2 million units already shipped out there.
7. Linux / SteamOS a winning Strategy
Very few people have chosen to run Windows 11 on this machine. This is a win in itself. Remember the Steam Machine from Alienware which was quickly turned into a Windows box by most buyers at the time? It did not happen this time around.
This is a huge vindication of their efforts to use Linux as a base OS, while still supporting thousands of Windows games as if they were running natively on the system.
The constant updates and upgrades (DXVK, VKD3D and more) keep bringing better compatibility over time, and sometimes increased performance as well in specific scenarios. This kind of firmware upgrade is also way more transparent than anything that's happening in the console world, and sets the standard for a good feedback loop between end-users and developers.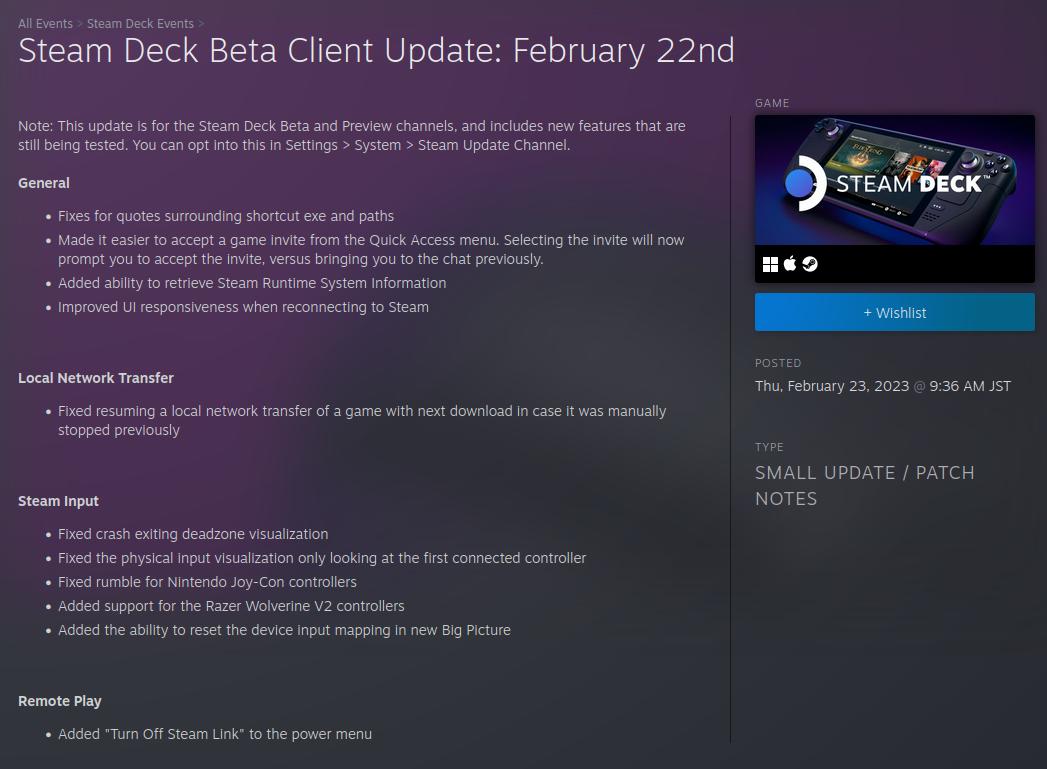 People may not have noticed it (the dog that's not barking), but the Arch-based SteamOS coupled with an immutable file system has proven to be a very solid way to build a robust system and avoid the numerous issues that would make the previous versions of SteamOS brick in one way or another. I was an early SteamOS user back when the Steam Machines were a thing, and I remember how bad it could get. Very glad that we have left that kind of problems behind.
8. Open Device + Open Community = Wonders
Not sure if that was ever a real strategy on Valve's part or simply an innocent intent to keep things as open as possible, but the combination of tinkerers familiar with Linux environments and the availability of the Steam Deck have led to a number of great projects in the past 12 months. Projects like DeckyLoader improve on the current SteamOS functionalities to fill a lot of gaps.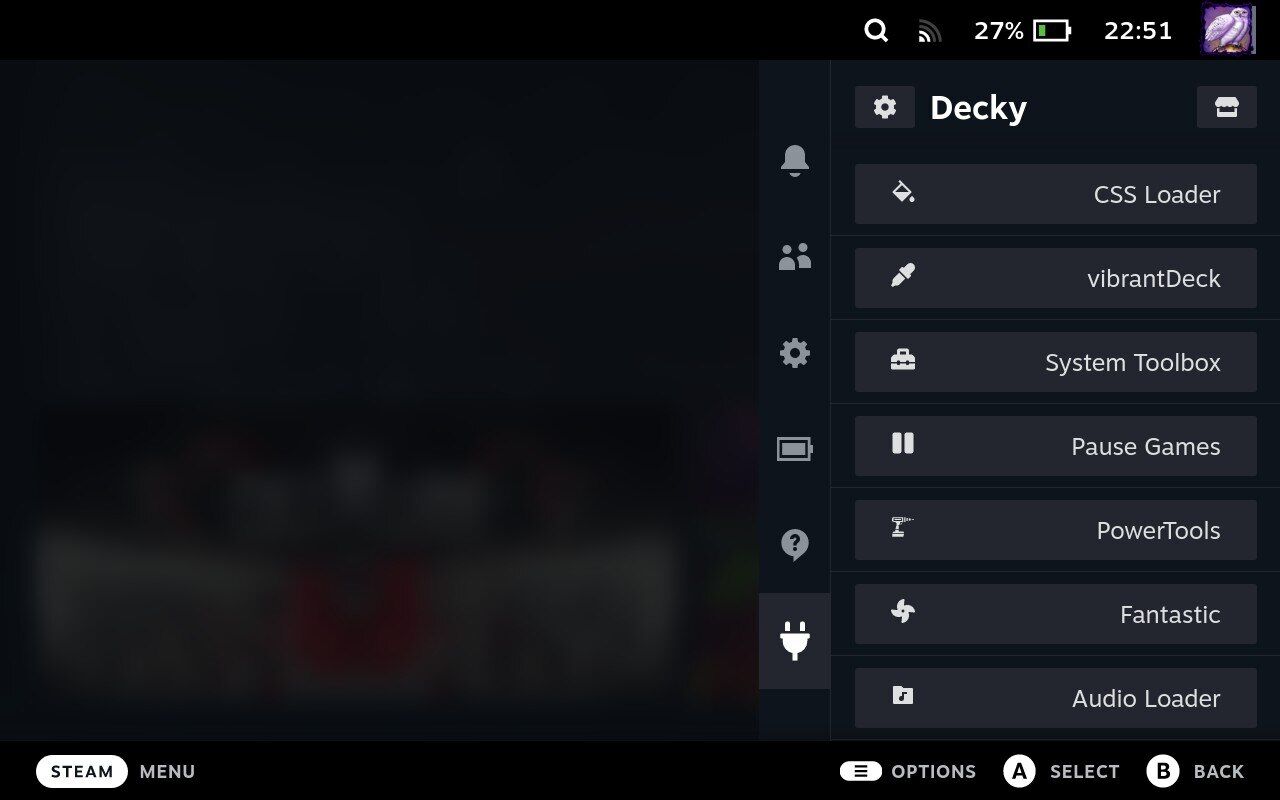 Other endeavours like EmuDeck have built on several other projects to make it easy to turn your Steam Deck into a full fledged emulation device in no time. The general availability of Flatpaks to run isolated applications have led to Heroic Games Launcher fully supporting the Steam Deck to launch EGS games from the device, and there's now also Steam Tinker Launcher that runs on the Steam Deck.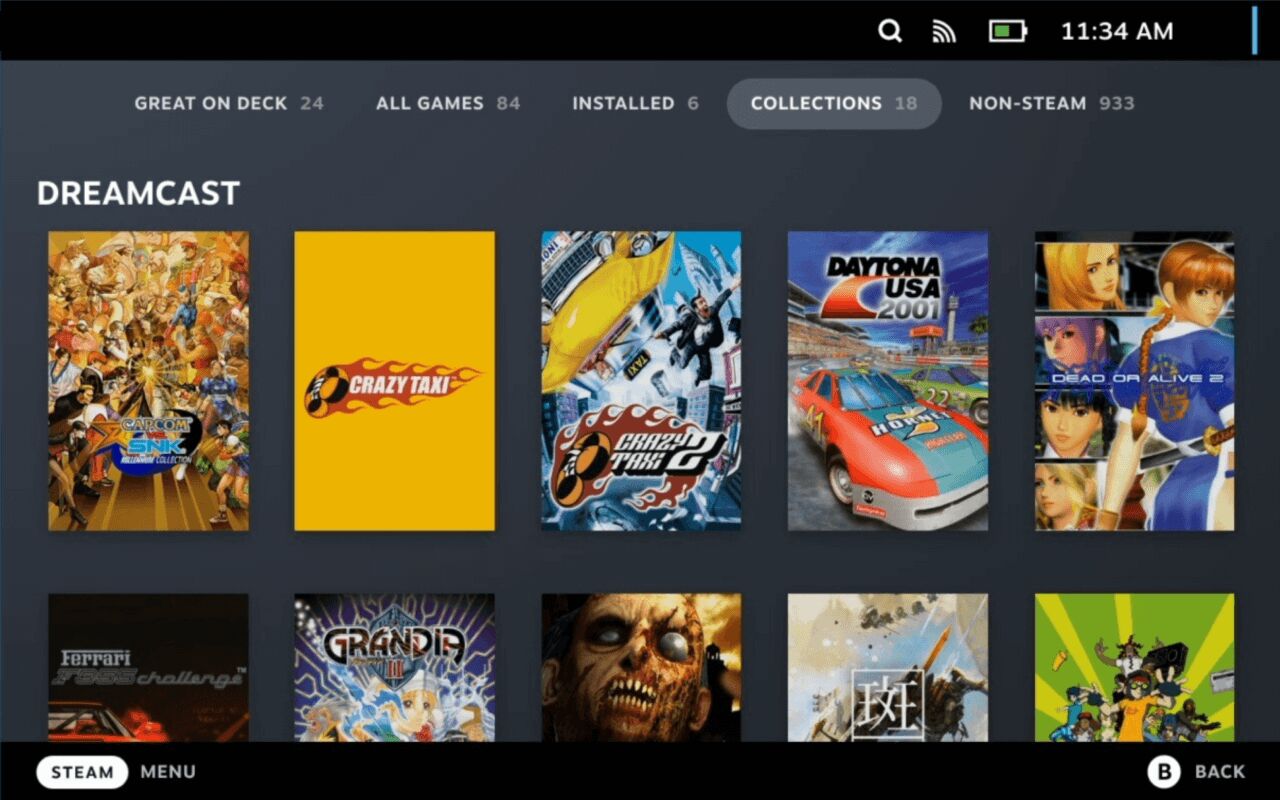 And you can sure this is just the VERY beginning. I am pretty convinced the best is yet to come. Power to the people?
Overall
It's been a very good first year. The Steam Deck is a fantastic device - the hardware is impressive, and SteamOS just as well. PC Gaming on the go, in this shape, is a true gem. The fact that it's powered by a huge amount of FOSS projects (some of them funded by Valve) is the cherry on the cake.
The community feedback and involvement is a joy to see almost on a daily basis, and in many ways the Steam Deck is the confirmation that PC Gaming, done properly, can be the absolute best platform to play games.
Very excited to see what the next 12 months will bring.