The Tokyo Game Show, one of the largest video game trade shows in the world, has undergone significant changes over the past decade. Originally focused primarily on console gaming, the show has evolved to include mobile and PC games, as well as virtual reality and augmented reality experiences. In the past few years with COVID, the show has expanded its reach beyond Japan, attracting attendees from all over the world and using online events as a new channel. The types of exhibits and activities have also diversified, with a greater emphasis on indie developers and esports events.
Gone are the days when the show was dominated by massive booths from major Japanese corporations. Instead, the event now features a more fragmented approach, with smaller booths occupying a larger portion of the exhibition space. This shift reflects the growing prominence of indie developers and startups in the gaming industry, as well as the increasing importance of digital distribution channels. As a result, attendees now have access to a wider range of games and experiences from diverse companies, both large and small.
The Tokyo Game Show 2023 is set to take place soon - it opens in just a few days - and the floor map has been released.
This year, there will be a notable absence of Steam Deck from the event, as Valve or Komodo won't have any official presence at TGS, unlike in 2022. Despite this, several major Japanese companies such as Capcom, Square Enix, and Bandai Namco will attend with their usual large booths and long line-ups. However, one notable absence from the event will be Sony, who has stopped participating in recent years. In the past, Sony used to have a significant presence at TGS with massive booths showcasing their latest gaming products and technologies. The reasons for this change are not entirely clear, but it's possible that Sony has found that this kind of event does not bring much more exposure than they already have.
Let's look at what we can expect in this edition:
SEGA / ATLUS
Sega, before the merger with Atlus, has typically relied on two major franchises to trigger interest at the TGS, with Sonic and the Yakuza series. Atlus has improved on that by building on the huge popularity of its Persona series.

Sega and Atlus have the usual suspects, more Persona related titles, Sonic Superstars, and a new Like a Dragon title. They also have Endless Dungeon, which seems to be multiplayer science-fiction shooter seen from above.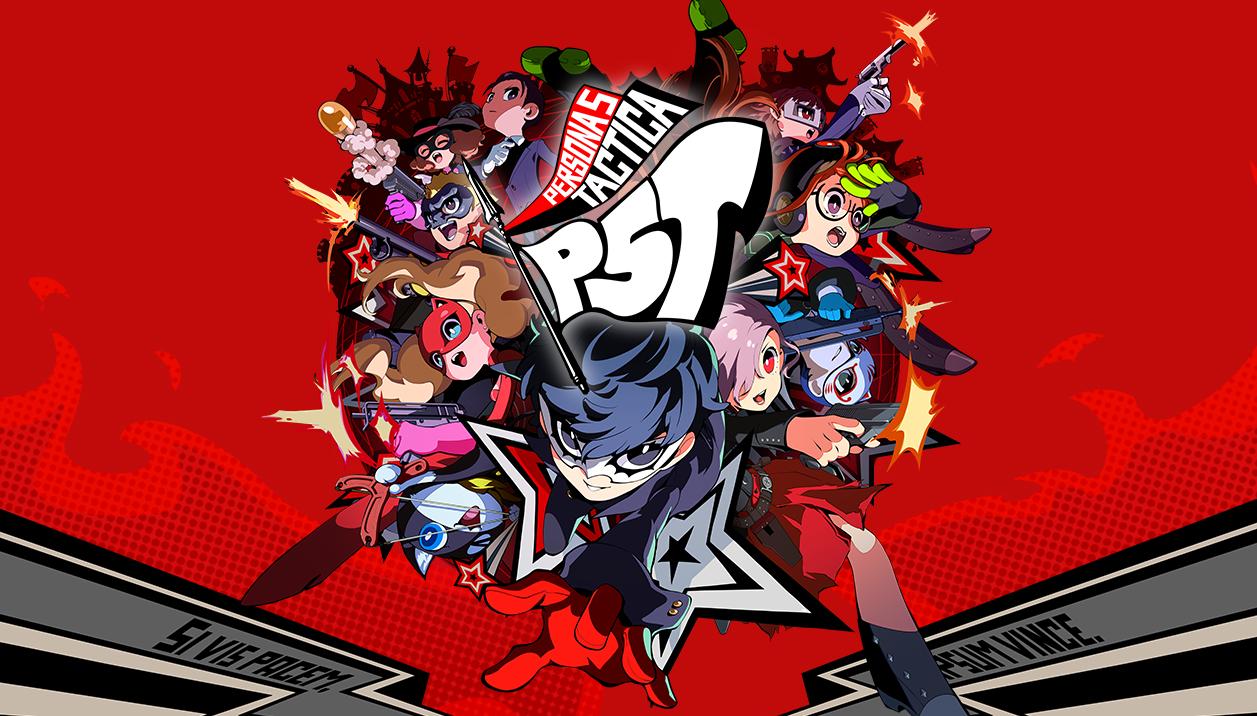 The new Persona title is a tactics game, by the way:
Might be worth a look.
Capcom
In the last decade, Capcom has had its share of ups and downs. The company has been praised for its successful re-releases of classic episodes in the "Resident Evil" series and a renewed focus on "Street Fighter", which have resonated well with fans old and new. However, they have not had much luck in expanding into new IPs so far and seem to be mostly relying on what has worked until now. The biggest surprise in the TGS2023 line-up is that we will see Dragon's Dogma 2, following the cult following of the first title that's more than 10 years old now.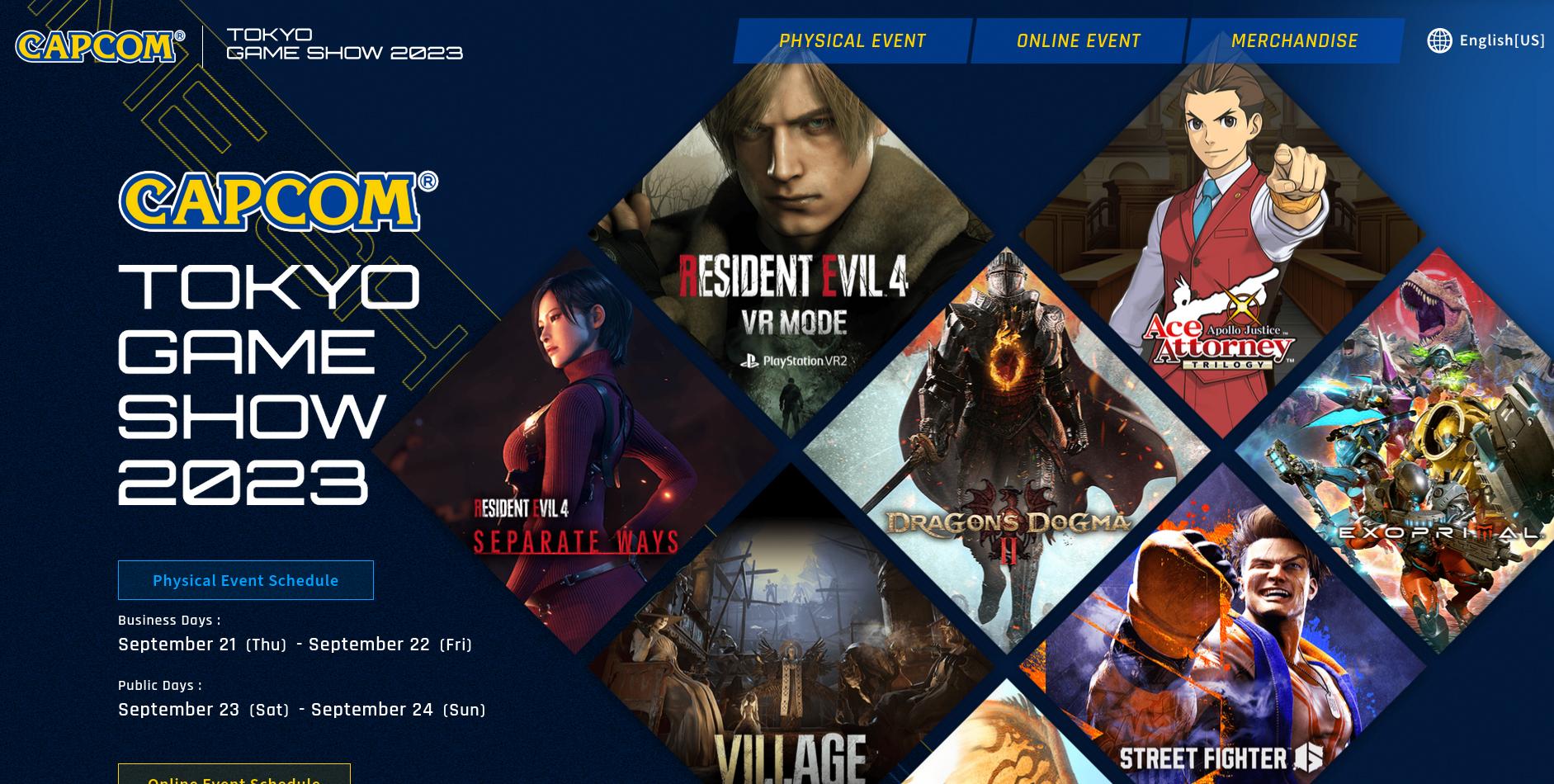 The rest is less exciting:
RE4 VR Mode (kind of curious about this one actually)
RE4 Separate ways (an extension?)
Monster Hunter Now (I'm not a fan so I don't care as much)
Appollo Justice Ace Attorney Trilogy (following the trilogy of the original series)
Exoprimal (already out, online-based team action game where you kill dinosaurs)
Will certainly check out Dragon Dogma 2 with high priority.
KOEI TECMO
Koei and Tecmo have been relying over the past few years on the strength of IP such as Nioh, Dead or Alive, the Atelier series, and the Warriors series as well. This year's line-up seems to be more of the same: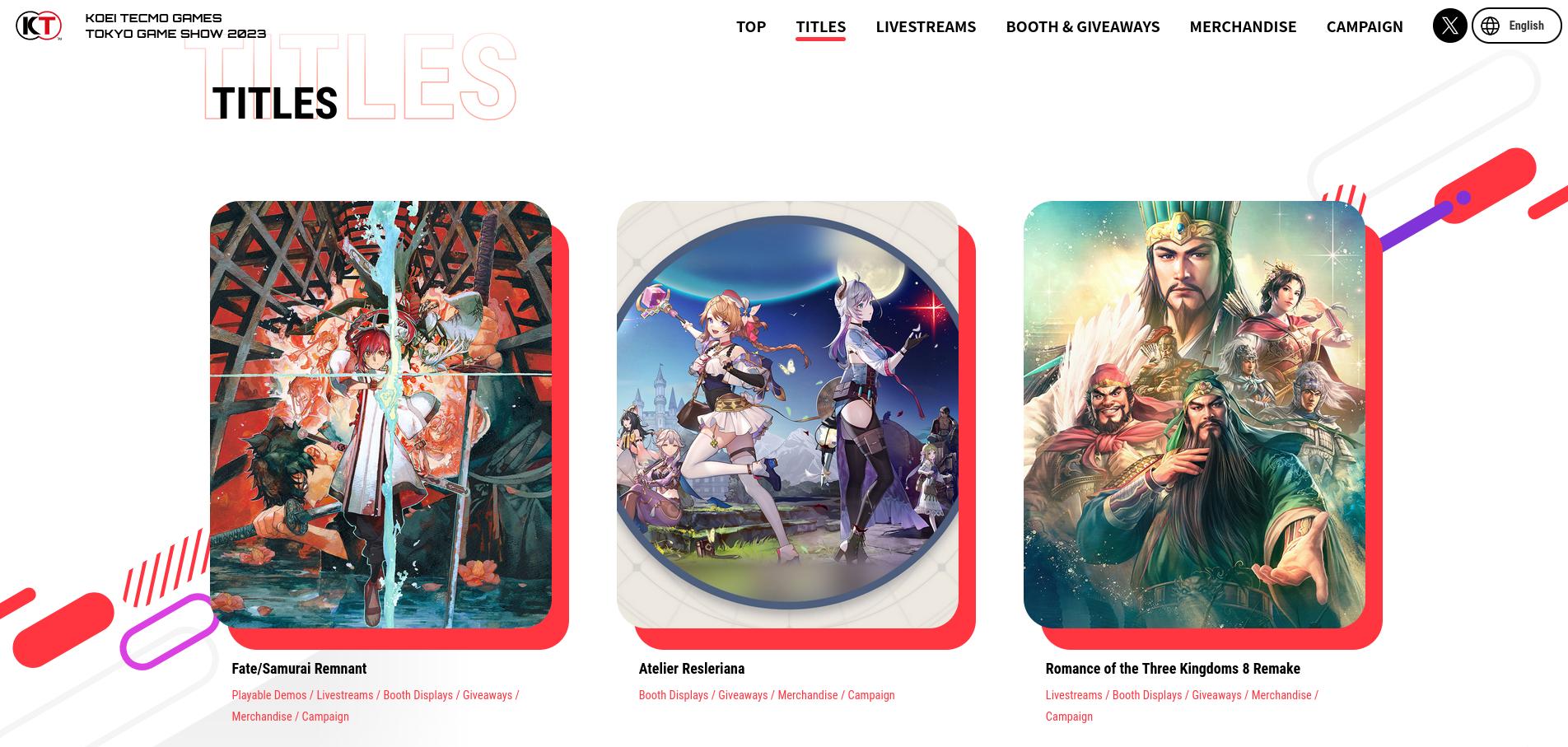 And here's the actual list of what we will be able to try at the event:
Fate/Samurai Remnant
Dead or Alive Extreme Venus Vacation
Atelier Resleriana
3 kingdoms related games and remakes
Wo Long fallen dynasty (already released)
Not a lot of news…
Bandai Namco
Bandai Namco's presence is usually a bit of a mix with recurring franchises together with a couple of new titles. But mostly, rehashes of IPs that have been doing well. This year does not seem to be an exception to that pattern: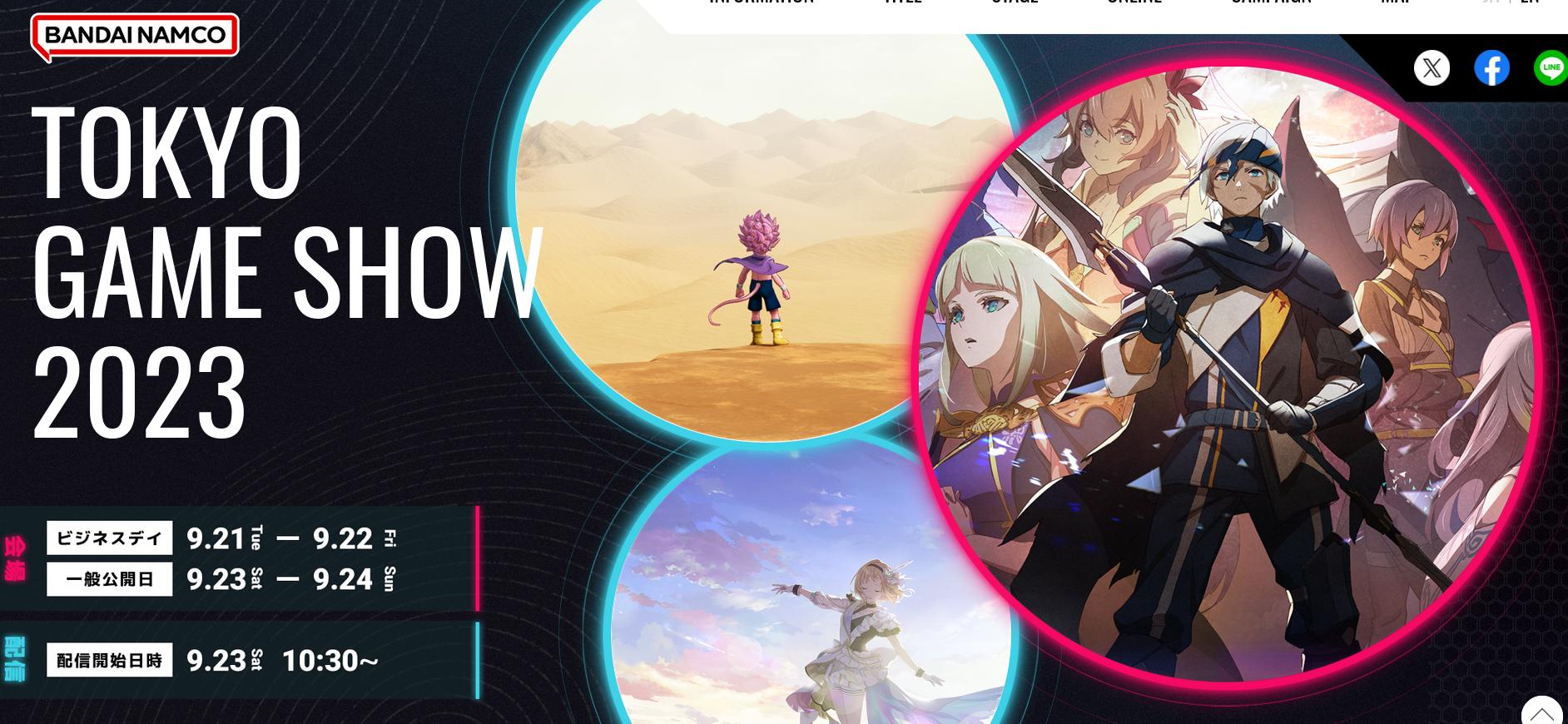 We will be able to try the following at the show:
Tekken 8
Sand land (based on a manga from Toriyama, the creator of Dragon Ball)
My Hero Academy Ultra Rumble
Blue Protocol
Some random Gundam title
Tales of Arise beyond the Dawn, a DLC
SQUARE ENIX
Of course they are coming back with the presentation of Final Fantasy VII: Rebirth, which is the second episode of the FFVII remake. It won't make it to PC for a while, apparently… but still, it is probably going to be one of the most expected games at the show.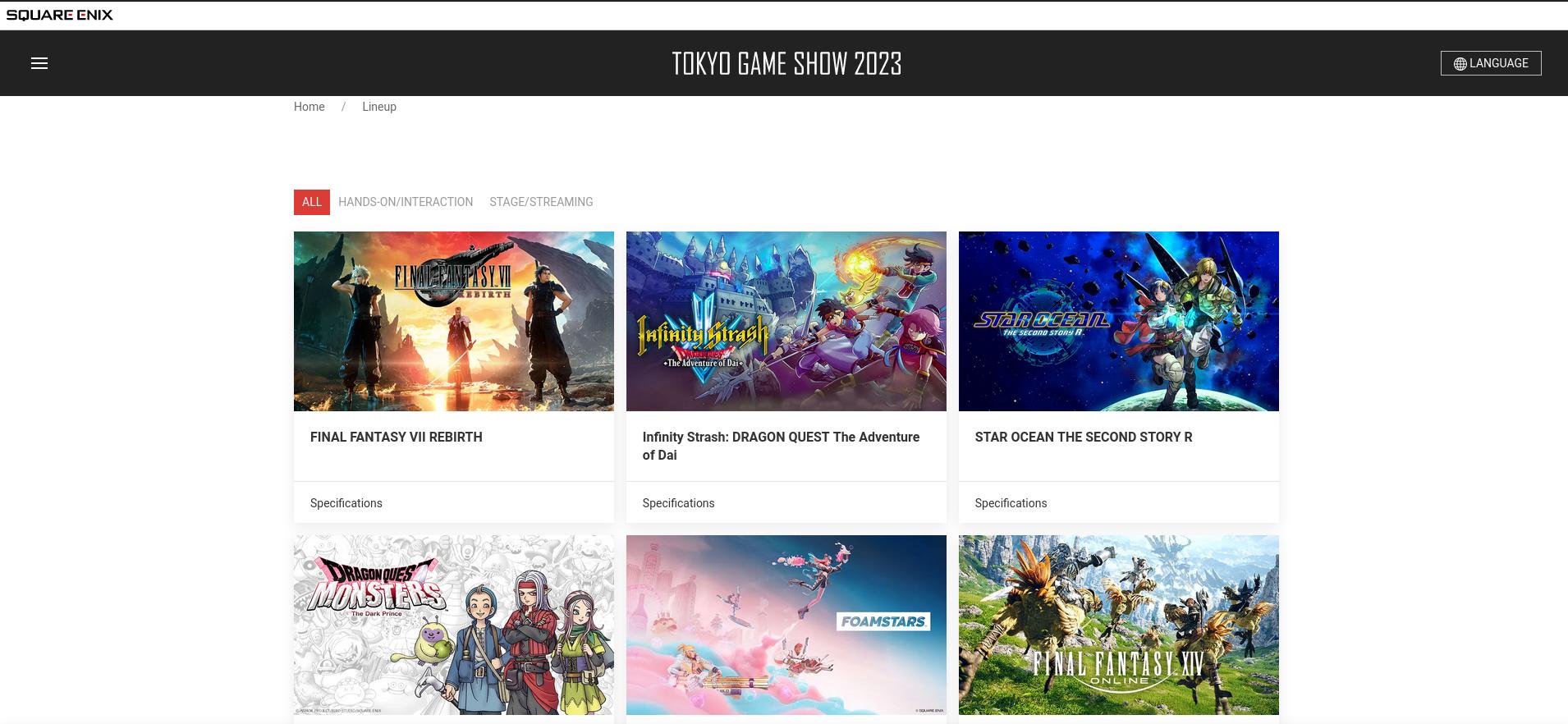 They also seem to be preparing FFVII EVER CRISIS, which focuses on the young Sephiroth… yawn, they need to stop recycling this IP, it's getting ridiculous…
Star Ocean the Second Story R returns as a reboot, mixing some kind of pixel art with better looking environments. This could be nice.
LEVEL-5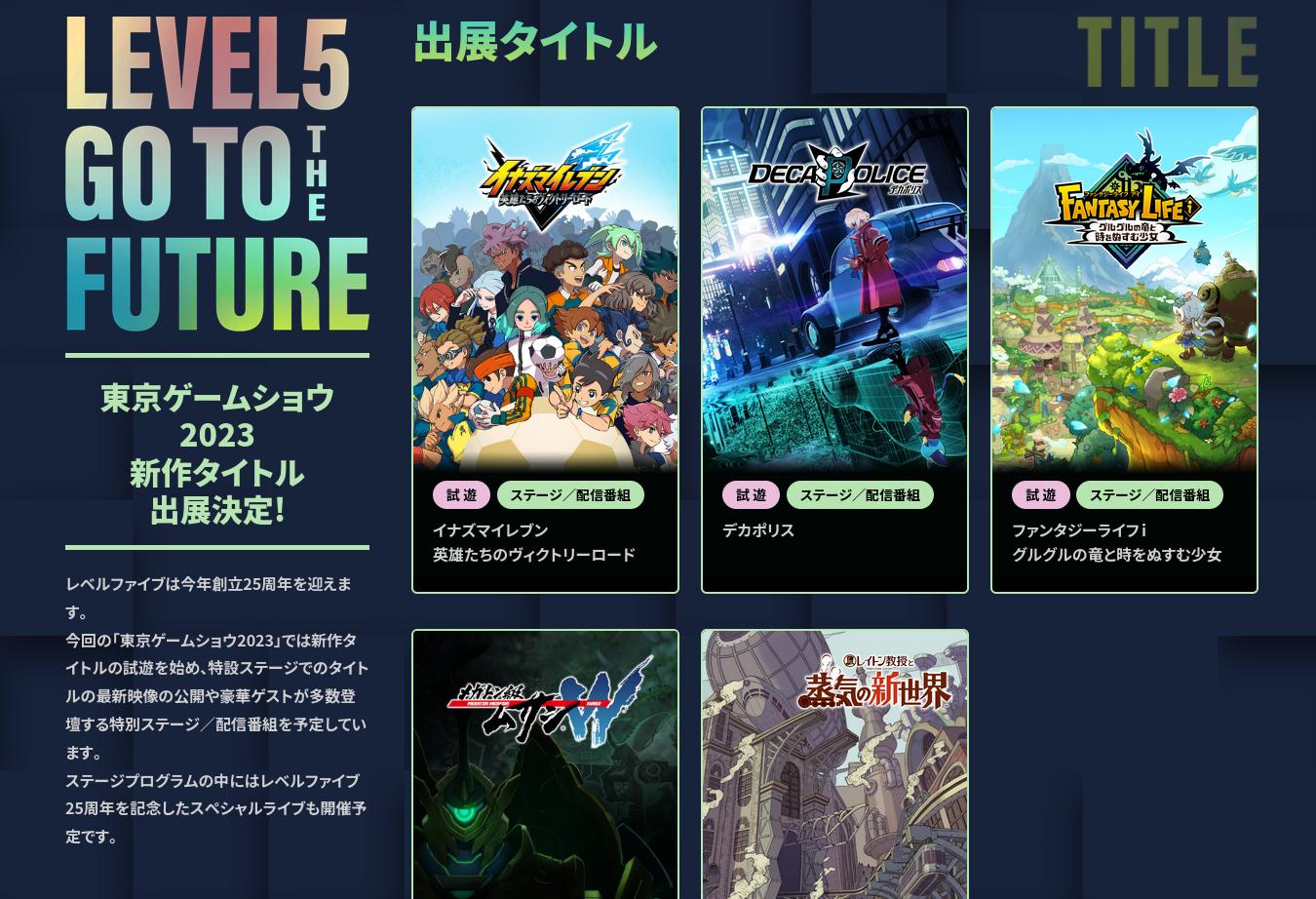 It's been a long time since LEVEL-5 had a booth at the TGS, and they are back with 5 titles. Unfortunately, it does not seem like any of them is going to be very ambitious - a little underwhelming to say the least, compared to the powerhouse they used to be in the 2010s.
Deca Police : tactical game in a world of virtual reality
Inazuma Eleven, yet another episode in the Soccer-inspired Action RPG genre
Fantasy Life, that seems like a Level-5 take on animal Crossing
Megaton Musashi is a game where you fight with high mechs, and that uses some very famous IP from several different Animes.
A new Professor Layton game
Indies
While there probably won't be too much of a surprise among the big players of the show, the indies will be here en masse and there's always a good chance that a new title steals the show. Since we were also at the BitSummit 2023 a few months back, there's probably not going to be a ton of new titles we have not seen yet, but we'll get to confirm that.
AYANEO, ONEXPPLAYER and ASUS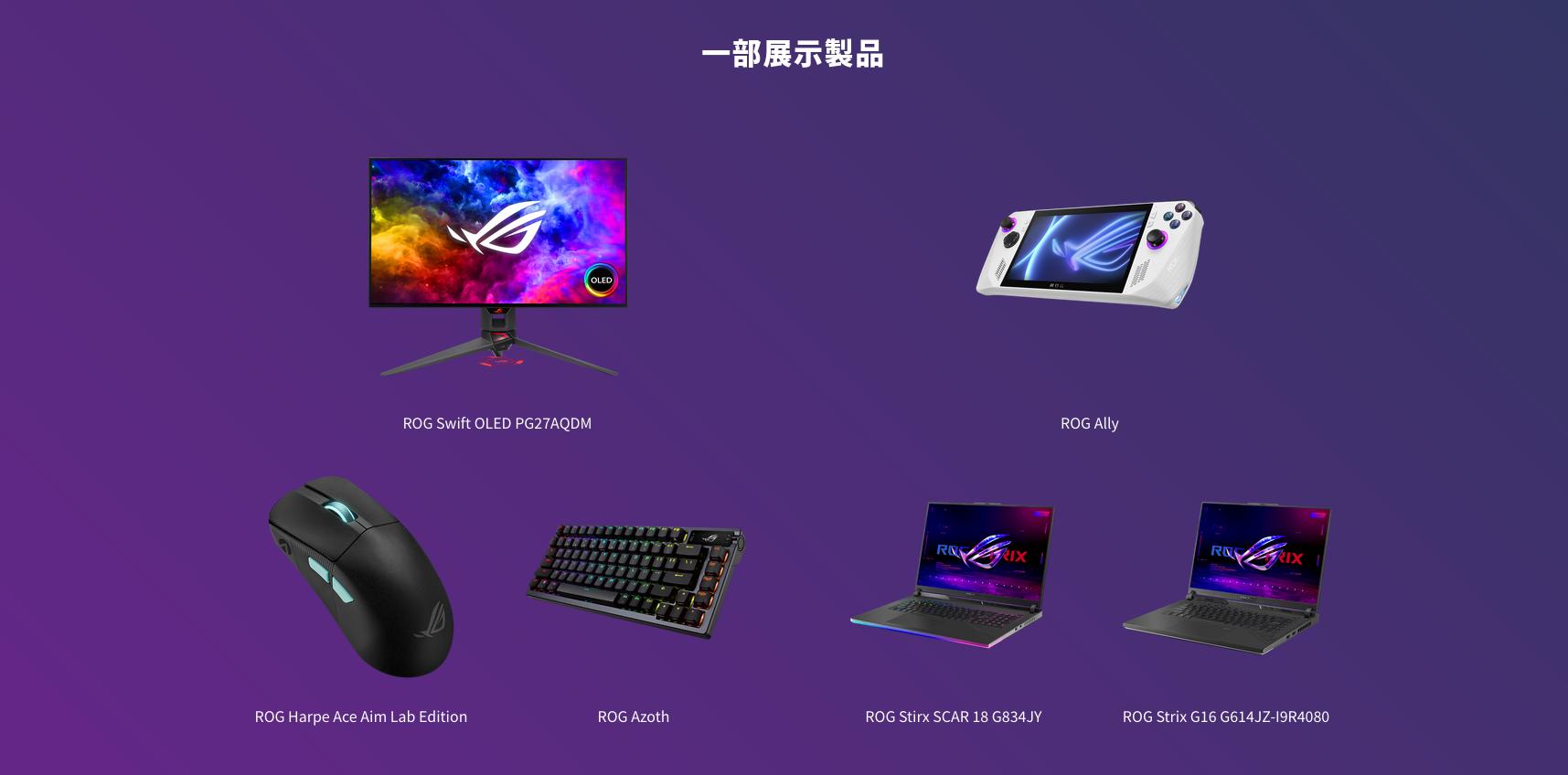 AYANEO and ONEXPLAYER will be at the show so we may be able to try out the latest of their handhelds and see how it performs with the most recent AMD chipset. ASUS will be there with the ROG brand, and we will be able to see the ROG Ally (nothing really new, I guess) for the first time at the TGS.
COVERAGE
We will start the coverage from the 21st - stay tuned on our Mastodon feed as we will post news first there before a full coverage on Boiling Steam pages. In the meantime you can check out our coverage for last year's edition.