A few days ago, the HP Dev One product page showed that the product had sold out. You can't buy it anymore and they won't make any new batches of the same model (provided there were several batches in the first place). If you own one, the support will still get you covered for 3 years should you ever have any issue. The end of this model is not very surprising since we knew that back in November 2022 they were offering a 200 USD rebate for anyone interested in purchasing it. That's typically what you do when you want to get rid of excess inventory.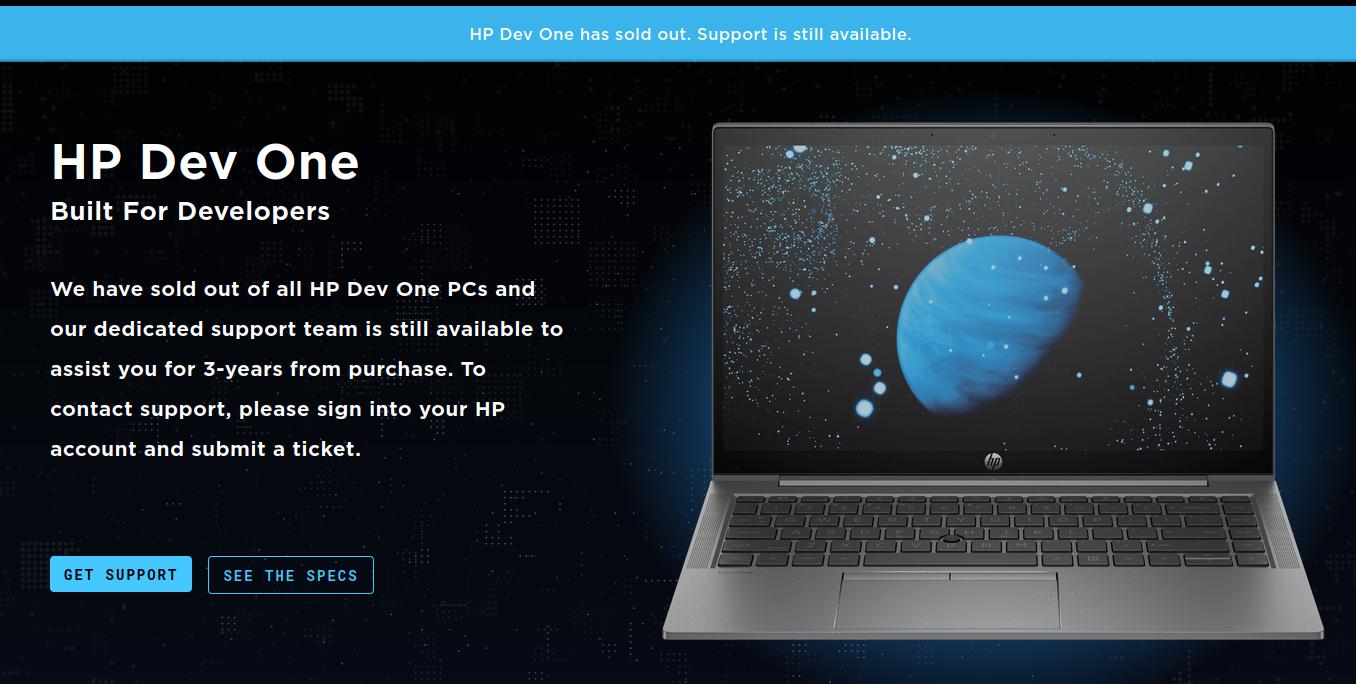 Good News?
It's probably some good piece of news: they were able to sell all the units they had planned in the first place. This means they could move on to make a follow-up unit (HP Dev Two?) in the near future, with potentially more units to cover an increased demand.
The HP Dev One is a great machine - with a few flaws. I still use mine several times a week for numerous tasks, and its CPU is very fast and can handle a lot of different workloads. Its main problems are:
The screen (fairly awful, no matter if it's a privacy screen or not)
The keyboard layout (unusual, to say the least)
Pop!_OS related quirks (so, not directly linked to HP there…)
…as mentioned in our review published late 2022.
The problems with Pop!_OS aside, the rest should be easy to fix (if they can find a good supply of screens) nad hopefully they will take such feedback in account for a future new model.
Laptop Alternatives?
If you are looking to purchase a good laptop that runs Linux, we have reviewed quite a few models in our hardware reviews page - and most recently the Framework laptop - a great 3:2 productivity beast, that requires a few tweaks (simple enough) to make it work great with Linux.
In any case, should HP announce a new unit in their Linux-supported line-up, we will be sure to let you know, and review it again if the opportunity comes.