As soon as the news of Proton 5.13 broke out, we have been trying out several games that did not work previously on Proton 5 just to see if the new version improved compatibility across the board, not just for the games mentioned in the release notes. Cow Killer discovered that he could now run GRID (2019) out of the box – which uses DX12 by default.
As usual, the act of recording the video while the game runs results in lower framerates. You can see in the chart below that the game runs at around 60 FPS+, more or less, with his GTX1660 Super.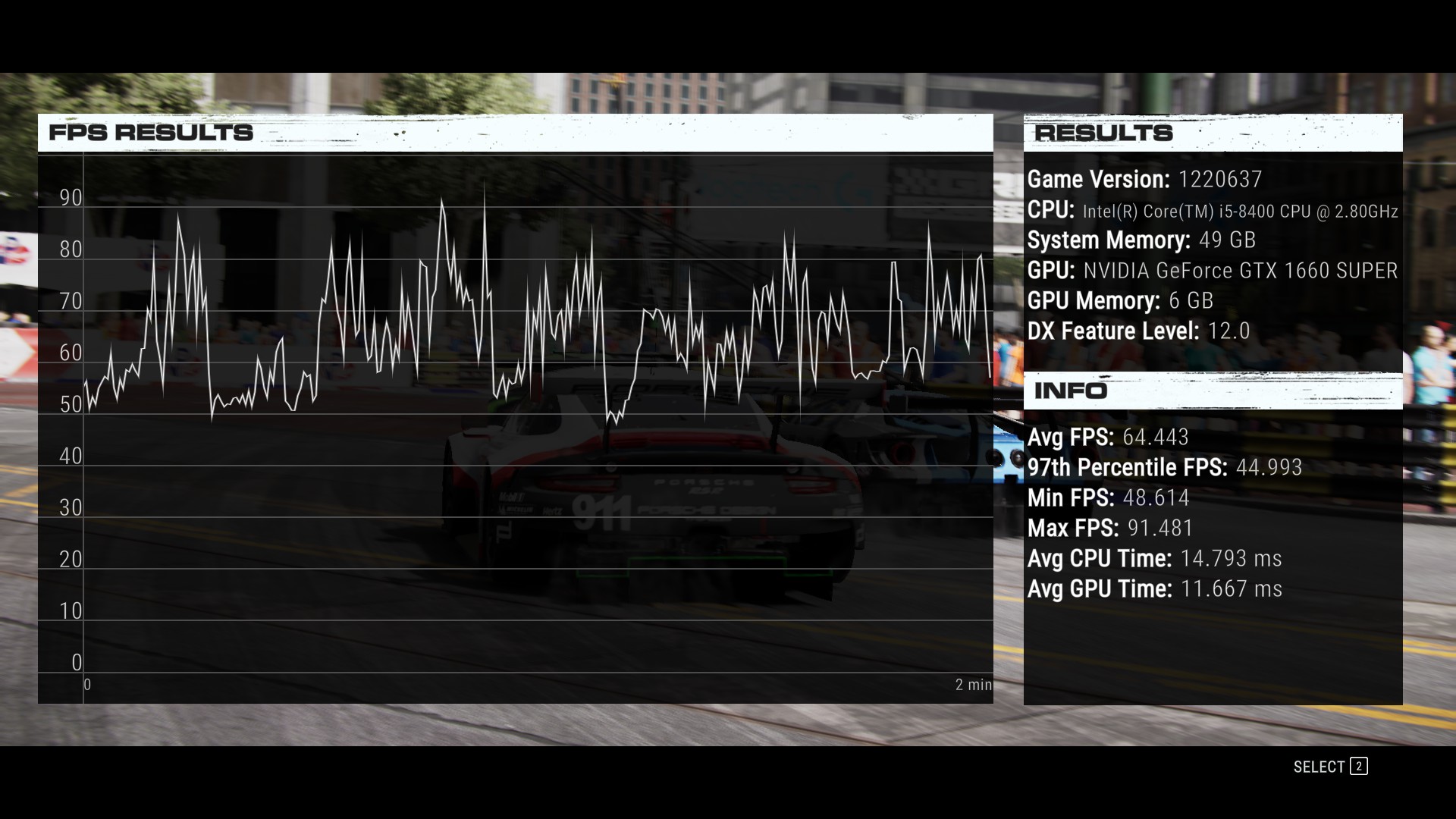 While the game does run out of the box, it's probably not ready to be considered "Platinum". There are a few caveats. Apparently the game does not detect RAM properly (his machine has 24Gb while the game reports 49), and changing the settings anywhere from "High" to something else does not work.
We will keep reporting our successes in the next few days if we do find other games that work well in this new Proton version.
---
BoilingSteam lets you access our content for free, but writing articles is a constant investment. We don't use ads or sponsporship, help us make our activities sustainable by donating via Patreon or LiberaPay if you prefer it anonymous. You can follow what we do via our newsletter, our RSS feed, our Mastodon profile or our Twitter feed. We also have Peertube, Youtube and LBRY channels. If you'd like to chat, you can also find us on #boilingsteam:matrix.org. (what is Matrix?)
You might want to check out the following articles too!