Yesterday Framework had an exciting set of announcements regarding their line-up - we don't usually cover all sorts of press release, but this is certainly significant enough to make an exception. Just as a reminder, I reviewed the 12th generation Framework laptop a few months back, and while it was not perfect, it was very close to ticking all the boxes - I was very impressed by the work they did as a newcomer in the laptop manufacturing world.
Framework improves on every aspect for the 13th generation
As expected Framework comes back with a refresh for the 13th Intel generation, and this time they bring some improvements to many aspects that were still problematic in the previous iteration, namely: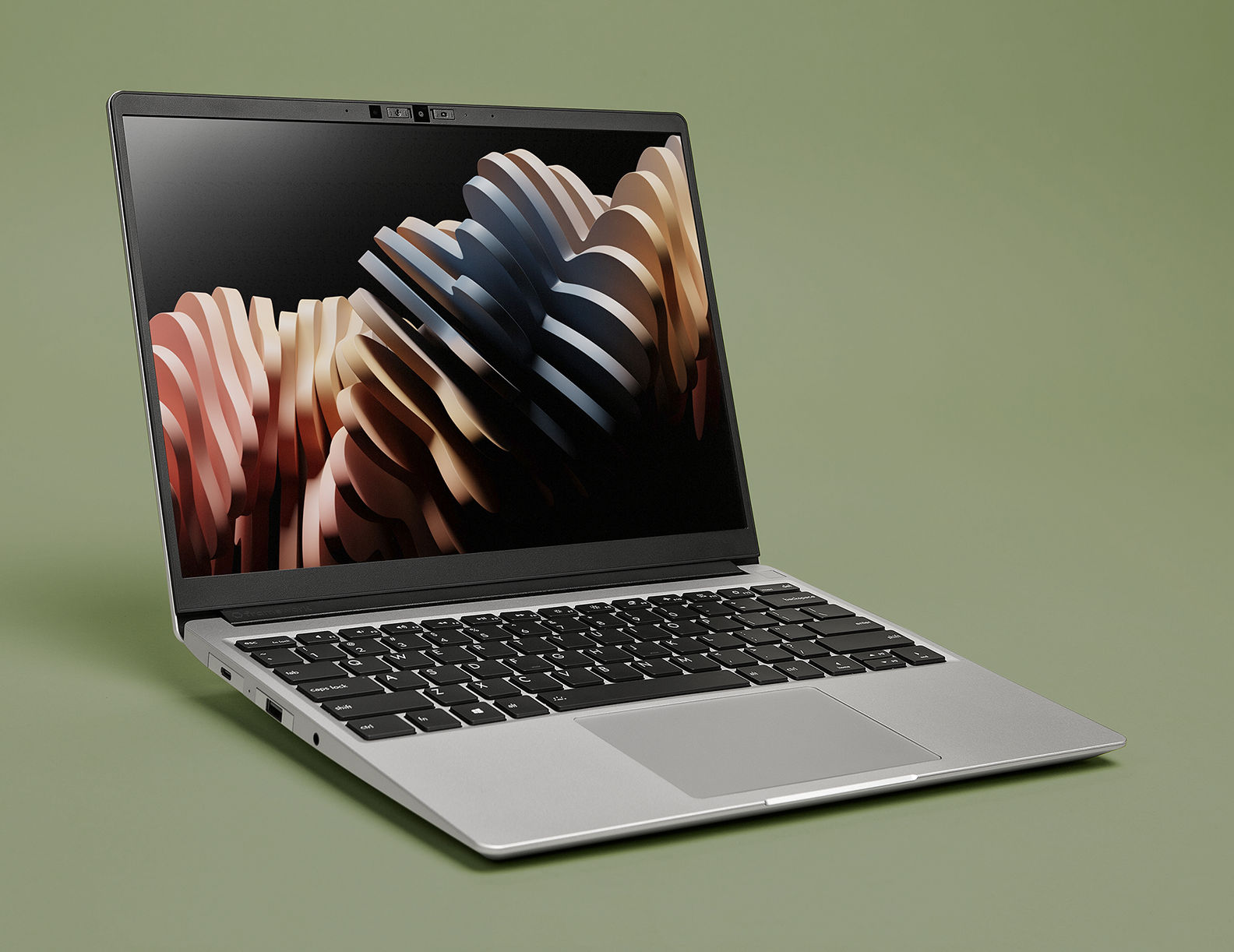 Matte screens! YES! This was definitely on my wishlist and I am very glad they listened to that kind of feedback.
AMD laptops! Along with the Intel 13th gen, there are planning to releanse an AMD version from the new 7040 series. Details on the actual CPU to be used are pending. This will have DDR5.
New 61Wh battery, for longer usage. Nobody will complain about that one.
A Cooler Master mainboard case for $39, so that you can turn an older Framework laptop into a proper mini-PC.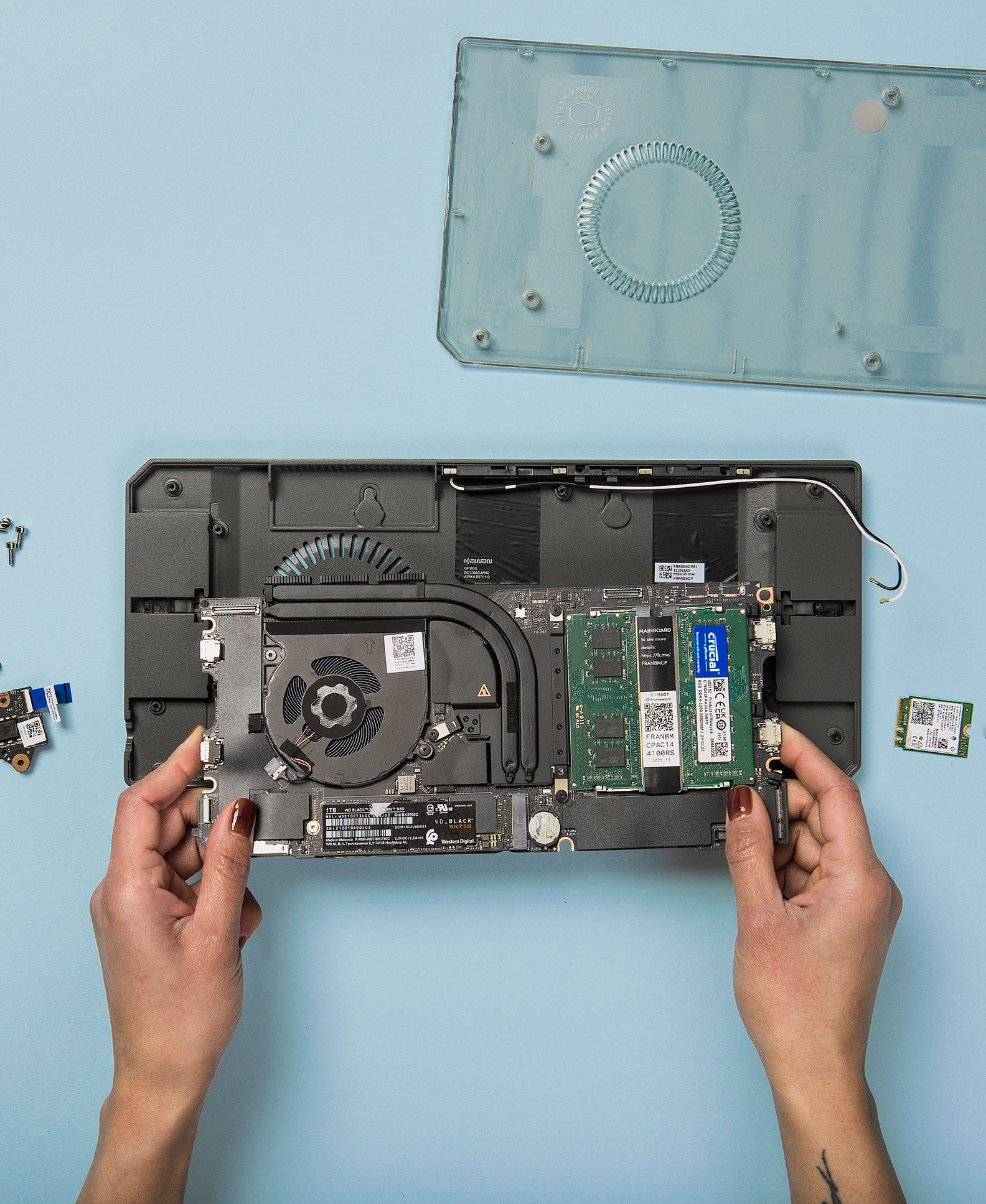 They also come with a better hinge kit that should make the screen a lot more stable when typing (I complained about the fact it wobbled a bit in my review). Looks like they take the feedback from end users seriously (it was also mentioned by many others in their forums).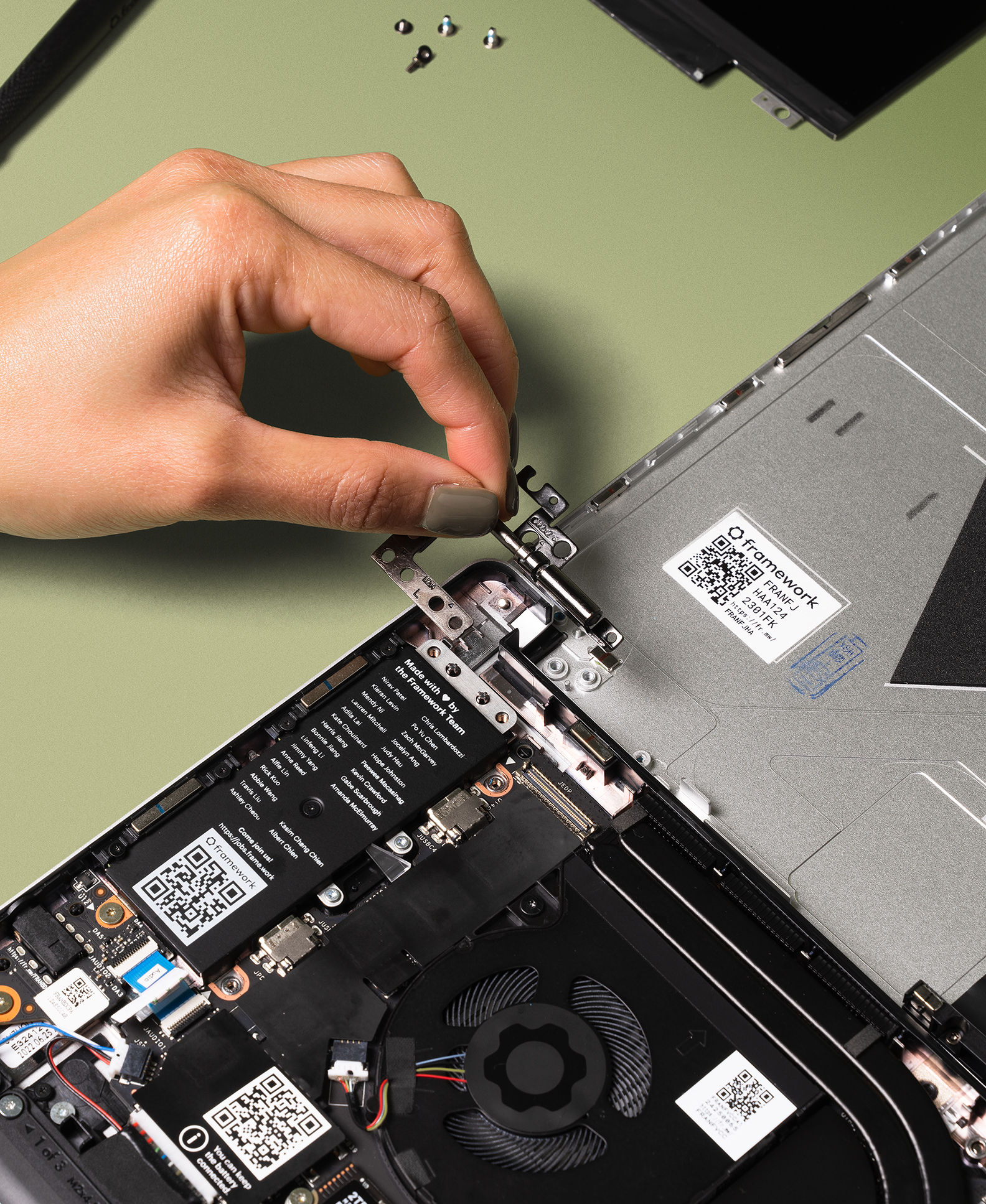 You can already order the new 13th gen or AMD models here and the shipping date seems to be in Q3 2023. I checked for what I would call a regular configuration, and the price was around 1000 USD, which is very competitive.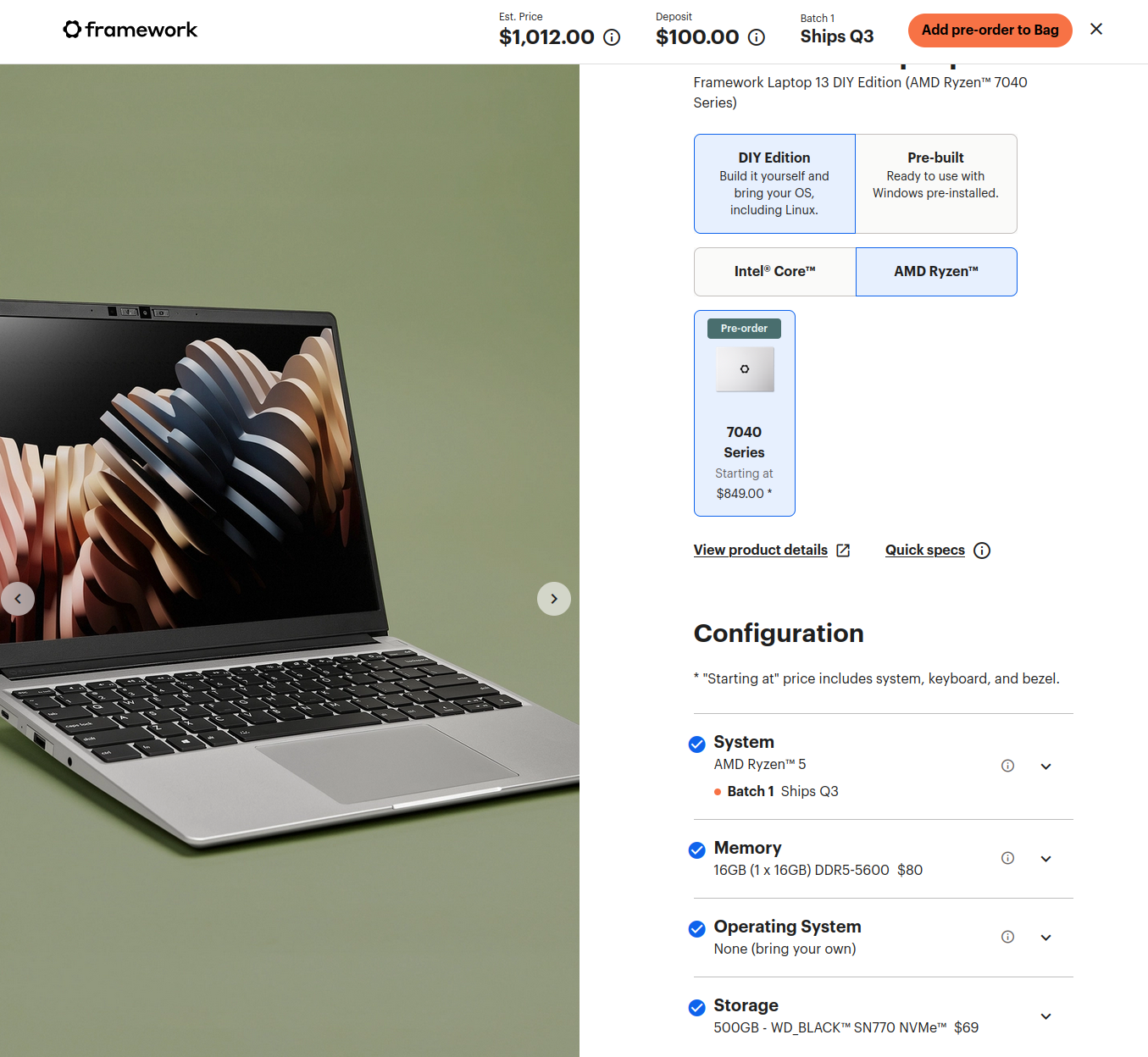 I love the fact that they are not charging premium while being extremely DIY and repair-friendly.
Framework 16 - a true novel laptop design
The biggest part of the announcement is the new model, a 16 inches laptop (or shall we say workstation?) that comes with very high expectations: it will have upgradeable graphics.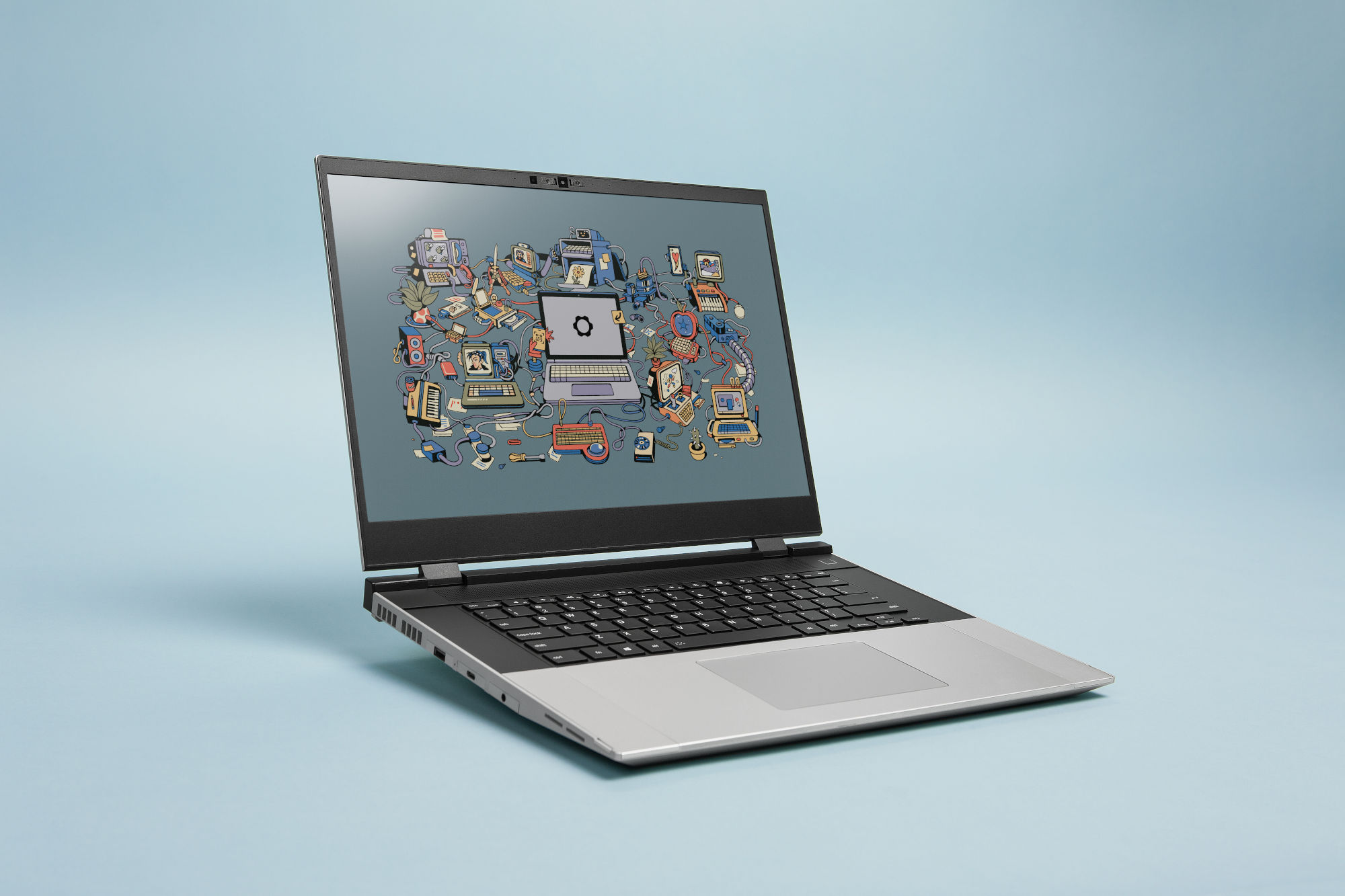 This is also what I expected to be their future move in my Intel 12th Gen review, but I was far from imagining that it would come that soon. But there's more to it:
3 expansion slots on each side, 6 in total.
The 3.5mm headphone jack is replaced by a new Audio Expansion Card - in case you don't need the jack
Hot swappable input modules: keyboards, numpads, and more to come in the future
PCI x8 port to connect peripherals (GPU, or other compatibles extensions that connect on the PCI port)
We still have no details as to what kind of GPUs it will be able to take, and what will be their size and specs - it's very likely that they will be custom designed for the laptop, while modular. What remains to be seen is whether Framework will be the sole distributor of such GPUs or if they will allow anyone to sell GPUs that can connect to their Framework 16 device.
The input system seems to be crazily flexible, too. You could imagine completely analog inputs for specific use-cases and make away with the keyboard when needed.
This is a few of their concept videos, the first one for in-house components related to the keyboard:
And the second one, "only in dreams" since such extensions do not currently exist:
At the same time, Framework is open-sourcing several parts of the laptop to make community contributions and hardware support possible:
Very exciting developments. Linux is also clearly mentioned in many of their promotional material - while they don't ship with any specific distro, the DIY model is the way to go to get your model and install your favorite distro on it.
Note that now that this ship with AMD ryzen processors, these machines should become a lot more capable for gaming as well. The Intel 12th version had numerous issues with games crashing on Linux, probably due to immature Vulkan drivers or support with Intel integrated graphics.