I have just stumbled today on the news of this demo (for Windows), and a few minutes later I was trying it out on Linux with Proton 7.06 without any issue, and with great performance. And I thought I would share it with you, since it's using a very novel concept. You evolve in some kind of suspended 3D areas and you usually have to reach the next teleport that will bring you to the next zone (at least in the demo).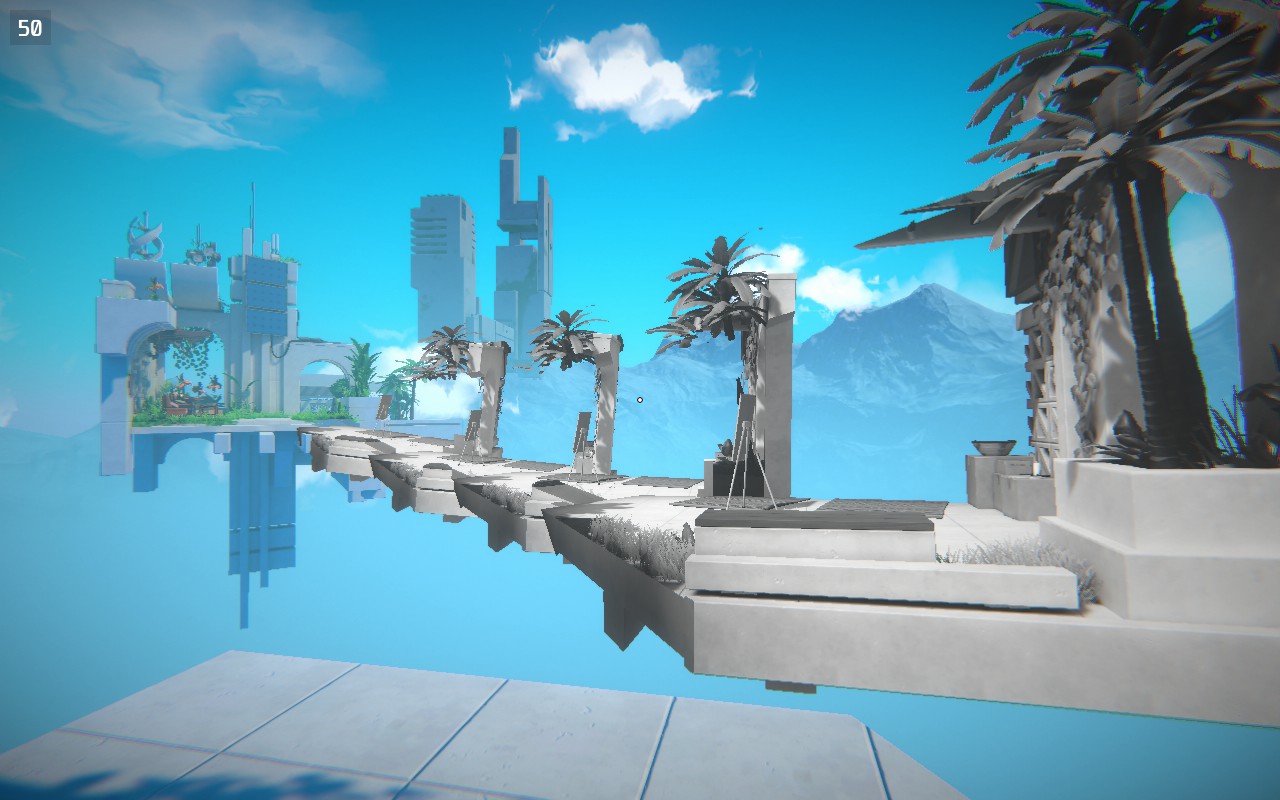 Problem is, you can't go there directly. There's either nothing to cross a space, or there's a door blocking your way, and so on. This is where you use some small pictures (polaroid-like) that you find in each level.
The pictures are flat, but when you apply them to your environment, they suddenly become a window to a 3D space. It's kind of hard to explain like that, so I recommend you watch the video I captured below.
It's certainly very original and imaginative. It reminds me a lot of how Portal felt the first time I played it! Viewfinder is supposed to release sometimes in 2023 - not sure if the devs will be able to keep us entertained from beginning to end and avoid repetition, but the demo is fantastic!