It's official, after the announcement on twitter yesterday, it seems like Valve and Komodo have finally got their act together to ship some units to Japan, planning to meet their plans of "delivering all units by the end of the year" at the last minute. Now the question is whether Santa or Komodo will be first to deliver presents.
In any case, if you were wondering, this is kind of email you receive from Komodo: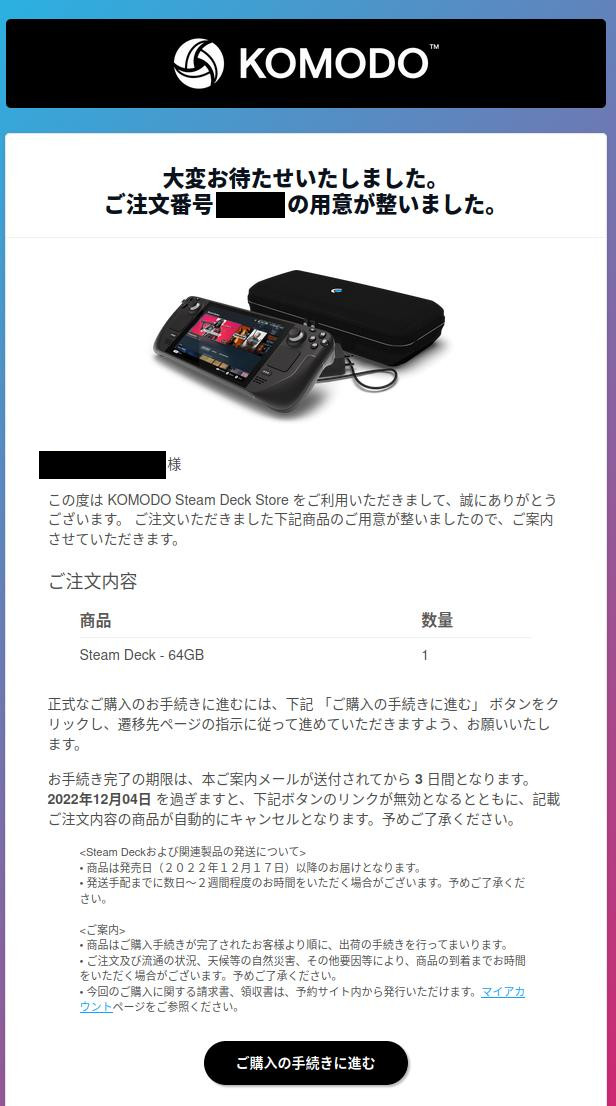 The email basically invites you to go and pay within 3 days to validate your order, just like in other geographies. Note that the shipment will happen actually later, on the 17th of December and not before. As the Japan delivery services tend to be super quick, I would not be surprised if the first people get it on the 17th or on the 18th at the earliest.
The payment options are numerous, as usual for Japan: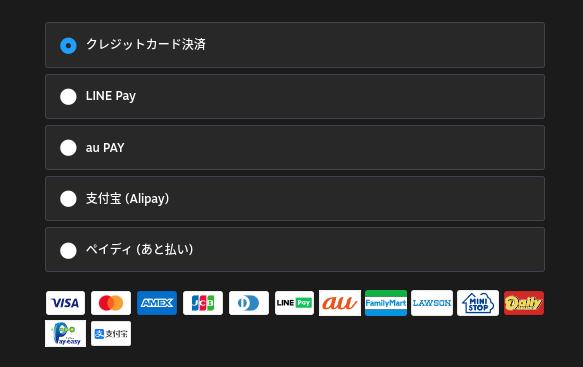 So you can pay by:
Credit card
LINE Pay (Line is the equivalent of Whatsap in Japan)
au PAY (au is a mobile phone operator in Japan)
Alipay (from Alibaba)
Paydy (delayed payment)
Yeah, no Paypal option. Paypal actually exists in Japan but is virtually used by no one.
I have already got my Steam Deck through another country, so I am not sure what my next best action is at the moment. Should I get a second one? :-)