The PC Gaming Handheld market is getting heated up as Lenovo is now entering the dance with the Lenovo Legion Go. This is a much larger device than the ROG Ally or the Steam Deck, since it features a large 8.8 inches QHD Display (2560 x 1600) and is equipped with a rather large battery (49.2WHr Battery, ahead of what you find on the ROG Ally which has a 40WHr battery). It uses the same hardware as the ROG Ally, featuring a Z1 Extreme chip from AMD, which means it will perform well at 1080p in most games, but is certainly a little weak to run games at the native resolution of the display.
It's positionned as being a multi-modal device, that can also be played on a stand with detachable controllers a la Switch. These controllers also feature trackpads (only on the right side, though), which is one of the few competitors to do so: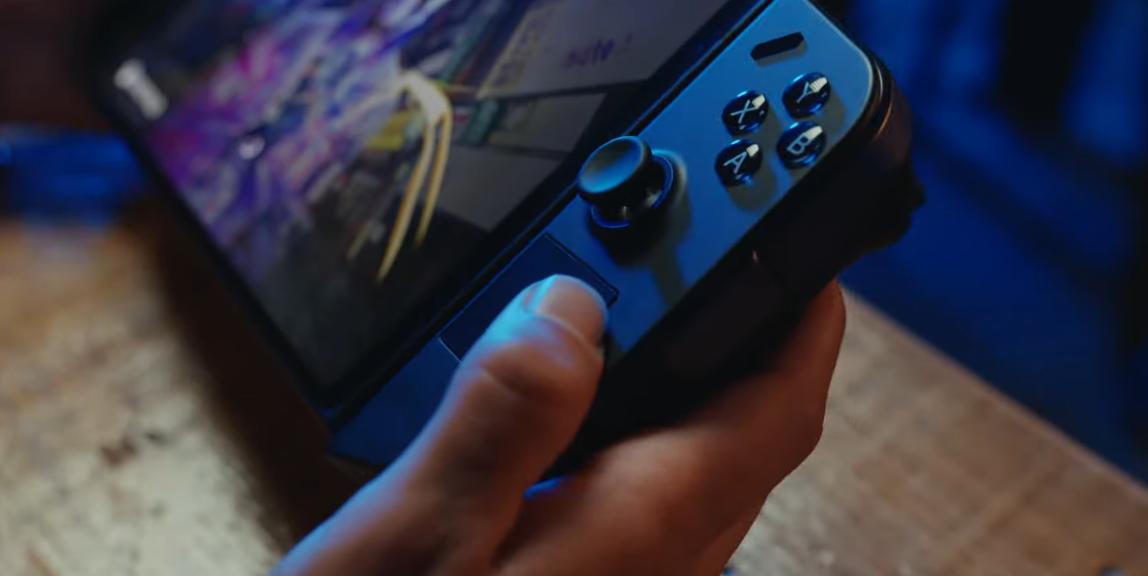 This is the first time that Lenovo enters this segment while they have a long experience in the PC market, with their servers, workstations, desktops and laptops. They also own the Legion line of gaming focused PC which is why this handheld comes under the same umbrella.
Price-wise, it's rather competitive. They offer two models, once at 700 USD and another one at 750 USD. They both have identical specs and only differ on the side of the internal storage, with 700 USD being for 512 GB and 750 USD for the 1TB model. With such a small difference I guess it makes a lot of sense to go for the 750 USD model if you consider buying one.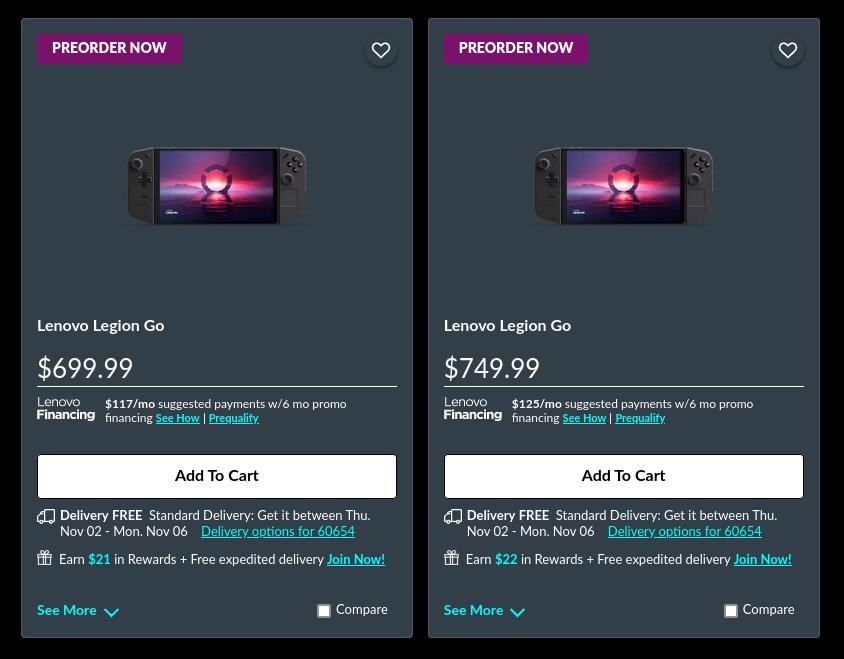 It's going to be certainly putting pressure on the competitors. From a pure hardware standpoint, the ROG Ally and Legion Go are better deals than the Steam Deck at 649 USD in terms of specs. The low-tier Steam Deck at 399 USD, however, is still leading by far in terms of value proposition. There's nothing even coming close to it. The pre-orders will start shipping at the end of October 2023.
Windows 11 Again
It should come as no surprise but this is yet another device using Windows11 as the OS of choice, making the Steam Deck look like an outsider with its focus on SteamOS. In order to make up for lack of proper interface, they have the interface they call Legion Space that acts as a layer to launch games from different stores you may have on your device.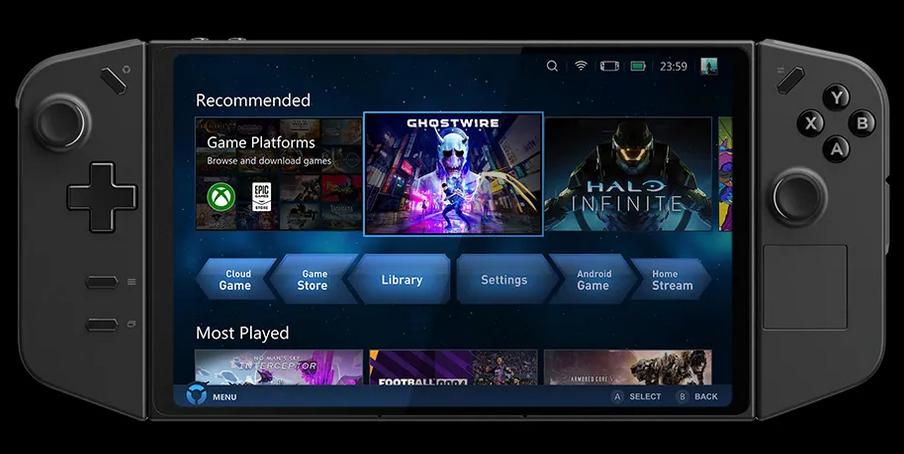 I have no idea how it compares with the interface made for the ROG Ally, but let's hope it's better because it was not fantastic to say the least on the Ally.
What to Expect
Reviews are probabably going to hit the web during October, but I expect the following:
Performance will be on par with what we have seen on the ROG Ally
Battery life won't be great, for the same reason as the ROG Ally, with additional power consumed by the large screen and large resolution being an additional negative factor
They will recommend to run games at a 60 fps capped, and potentially use things like FSR and DLSS to extrapolate from 1080p to the full display resolution to make it manageable to run games at a decent framerate.
There won't be a deep sleep mode like on the Steam Deck, because it's using Windows.
Overall, this is a not a revolution, but it's certainly making the market more dynamic. It feels like a competition of big dicks right now, with every new device playing on better specs than the previous one, rather than actual benefits for the end user. That's expected from a culture of PC manufacturers, who have been selling devices by selling specs forever.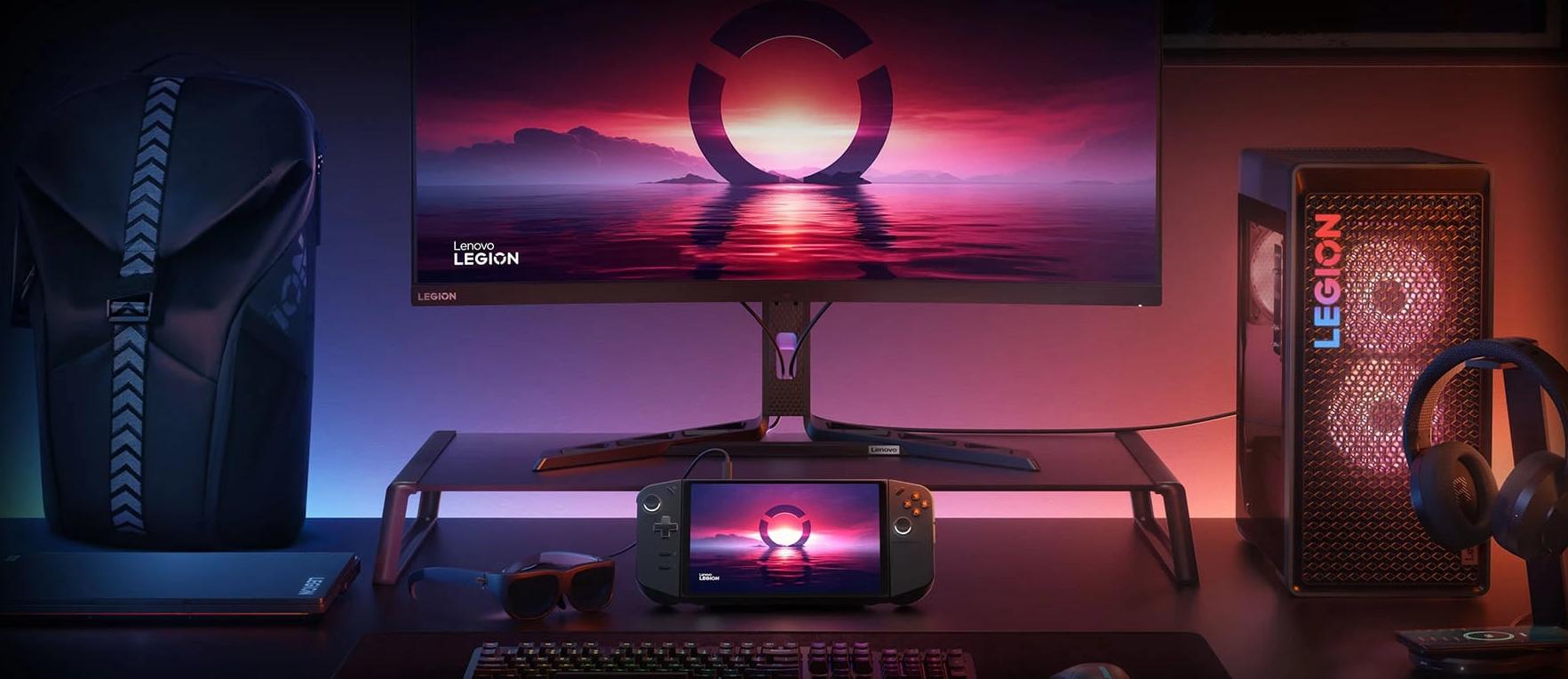 Portable devices, however, are quite different. They require trade-offs, and so far I feel like the Steam Deck has still been the best one at doing that: balancing power consumption to maximize battery life instead of chasing extreme framerates that are not sustainable on this format.
At the end of the day, the market will decide. Windows or SteamOS? Better specs or better battery life? Lower res display or High res display? Detachable controllers or fixed ones? There are now many variables at play, and this segment is looking for its "standard" on which everyone will eventually align and iterate on for the next generation.