Quick update on the Steam Deck sales situation at the Edion Store in Osaka (Namba) as I went there again one more time today for a final look. I probably won't be going there for a while, so I am not sure what will be left from the Steam Deck store presence one month down the road.
The Event Space on 1st Floor
This time I did not spend much time there, but simply checked how busy it was - it was half empty with about 4-5 people only, despite the store being reasonably full otherwise. I guess most people who were potentially interested have already tried it out if they passed by in the past week.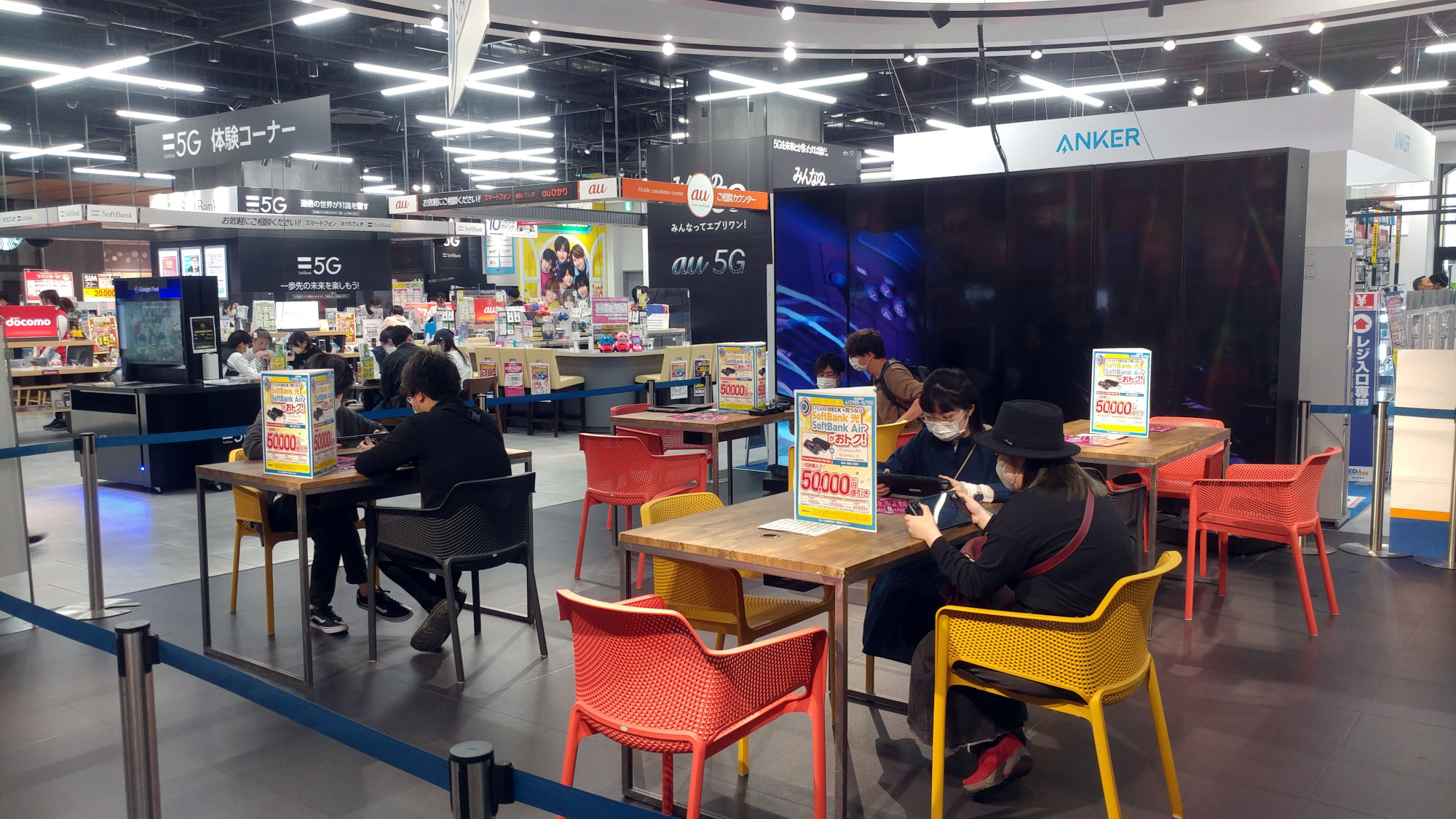 Models that Sold the Best
I went to look at the shelves and the 256 Gb and 64 Gb models are running out and only a few are left (I confirmed this as well with a store clerk). A lot of 512 Gb units are still on the shelves and apparently they have a hard time selling them because they are fairly pricey for Japan standards. So, the more pricey ones sold very well in the first few hours, but the trend has shifted completely afterwards.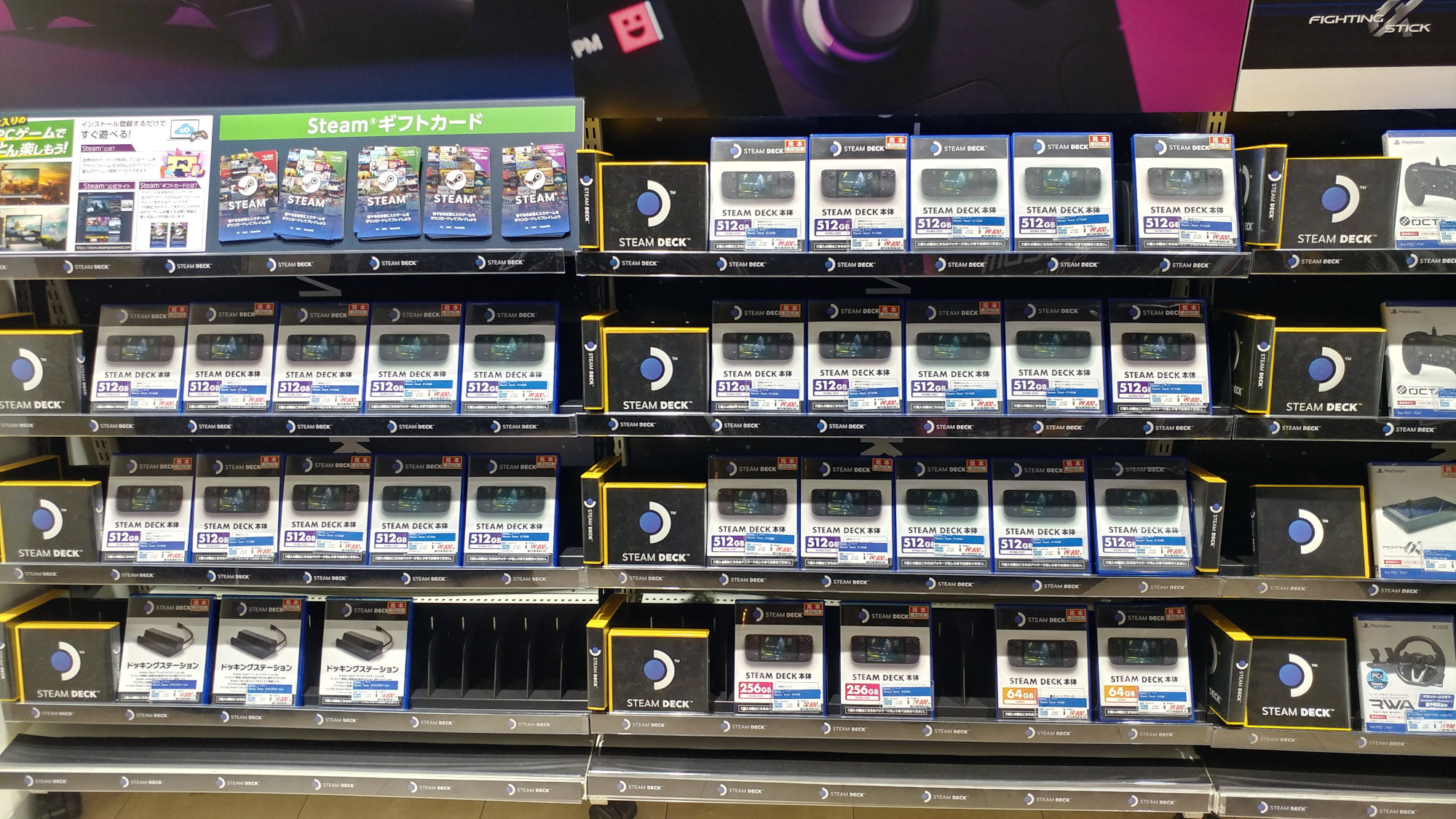 Who is interested in the Steam Deck?
Here's a few more points I gathered today:
Ratio of male vs women purchasing the Steam Deck: Apparently they have only seen a single woman purchasing the Steam Deck so far. Assuming its more than 100 units sold now this would mean something like 99% male which is no surprise, I guess.
I asked again about who is interested in the Steam Deck and this time the answer was a bit different. Apparently they saw a few gamers who game on Playstation and who did not know there were "Playstation games" (i.e. games only available on Playstation consoles in Japan) on the Steam Deck and that piqued their curiosity.
The store clerk mentioned again that most gamers in Japan who only play on consoles such as the Switch and the Playstation have never heard of Steam and have no remote idea what it is. Just to let you know that what I claimed earlier in my coverage is very consistent with what actual people in touch with the market are saying.
Additionally, this time the store clerk was a younger guy so I asked him if he is interested in the Steam Deck. He revealed that he is actually a PC gamer himself but he would not want to buy a Deck because he plays at home on his computer only and sees no use in having something portable. I have seen this kind of assessment in my PC gamers friends overseas as well. It's probably a factor of how much free time you also have in the first place. As you have less and less time to spend in front of a computer, the Steam Deck, with its very low friction to get into a game, becomes much more practical for short play sessions.
Edion: Post-Event Plans
They have no plans for a permanent space to advertise the Steam Deck even on the 7th floor (where you can buy it currently) while it will probably last a bit longer. One of the store clerks said that the space used right now is usually for temporary events only and next time Playstation will have a big game or something they will get rid of the Steam Deck space.
Distribution wise it looks like this is going to be a headache. They dont want to mix the Steam Deck with the PC space as they position it as a console (PCs for gaming and consoles in Japan are sold in totally different areas, even in the same store). But there are no clear plans to have a permanent space on the 7th floor even if it sells well so you may end up with a small corner next to the toilets just like in the Xbox 360 days.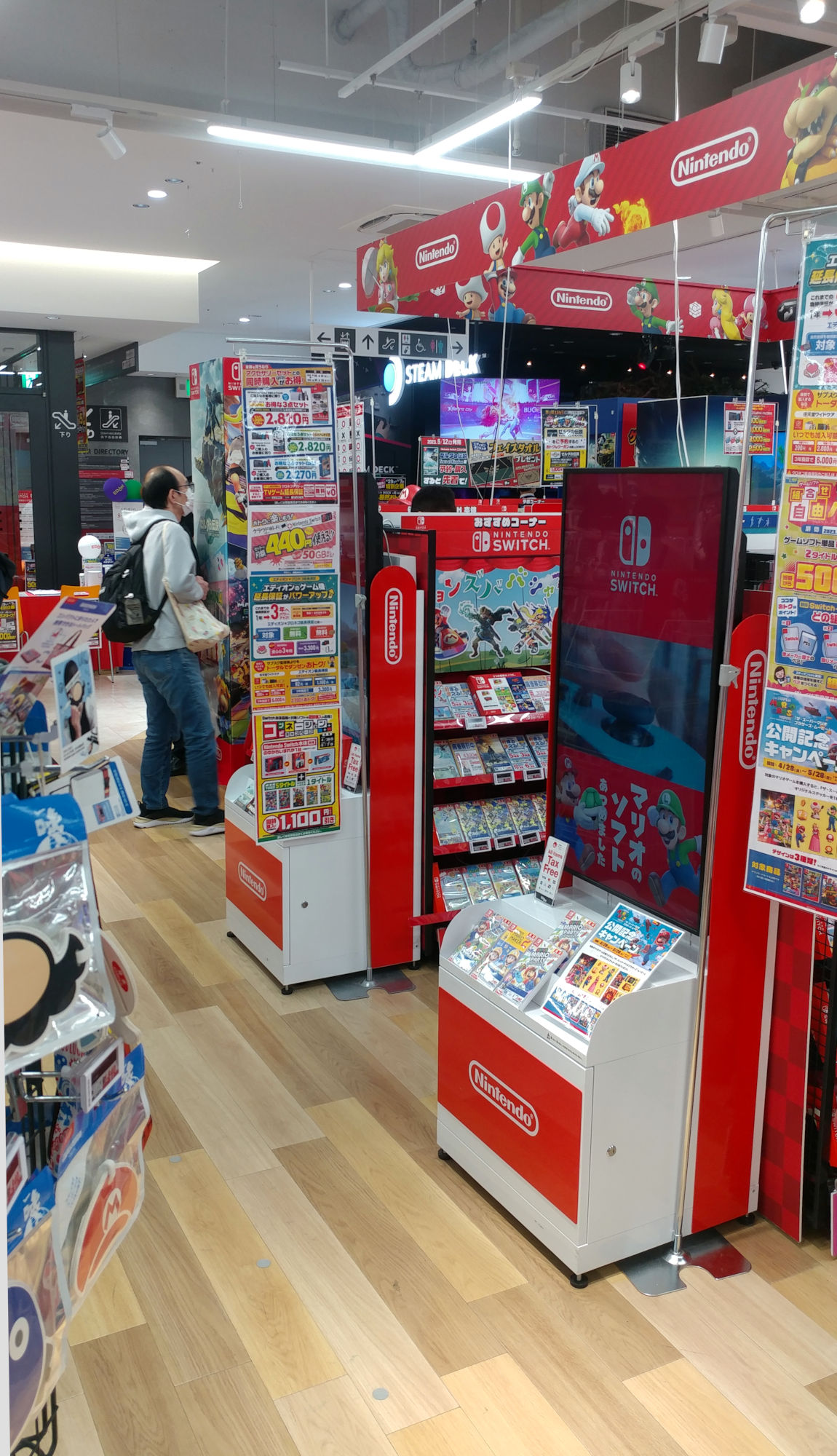 Expansion to other Edion Stores
As for adding more stores to sell the Steam Deck nationwide it is still not decided. It will still depend on the sales figures so this means they probably have stock left that they dont see getting rid off very easily at this stage, especially the 512 Gb ones that seem to remain.
What's Next?
I will be back in the area maybe sometimes in June and will check then if there's any trace of the Steam Deck. By that time the special event space on the 1st floor will be gone, and the presence on the 7th floor remains in doubt - maybe not right now, but mid-term. Will give you some additional coverage by then.