We continue in our ongoing personal evaluations of last year's predictions of what would happen in the magical world of Linux Gaming. This time we will cover Mark's predictions - who has since then started a new Linux Gaming focused website called Linux Gaming Central.
Mark's Predictions for Linux Gaming in 2022
The Steam Deck will be met with mixed reception; some like it, some won't because of expectation
The semiconductor shortage will last well throughout the year
Most AAA titles with anti-cheat (particularly those with EAC) may actually see the light of day with Proton support since Valve's EAC announcement
Linux gaming market share will probably be at 2% peak at best
Proton devs will finally get Halo Infinite to run
Mark's Evaluation
Here is what Mark had to say about his own predictions:
#1 was wrong. The Deck has been met with overwhelmingly positive reactions. #2 Kind of sort of wrong there. I guess there still is a shortage, but not anywhere near as bad as it used to be. GPUs are finally back at MSRP or even lower. And Valve managed to pull out of the queue process when ordering a Deck. #3 Yep, this came true. It's nice to see some of the more popular titles out there get Steam Deck support. #4 was wrong - the share increased but did not reach 2%. #5 Yep! Halo Infinite runs across the Deck and Linux desktop, both multiplayer and singleplayer
A few more observations
About the market share, the Steam hardware surveys went up to something like 1.5% at the most and since then has declined or stagnated a bit (the February 2023 numbers show it stays currently at 1.27%). Even if Valve is shipping Steam Decks at a fast pace, it might not be enough to make a dent into the progression of the overall Steam market (including Windows), share-wise.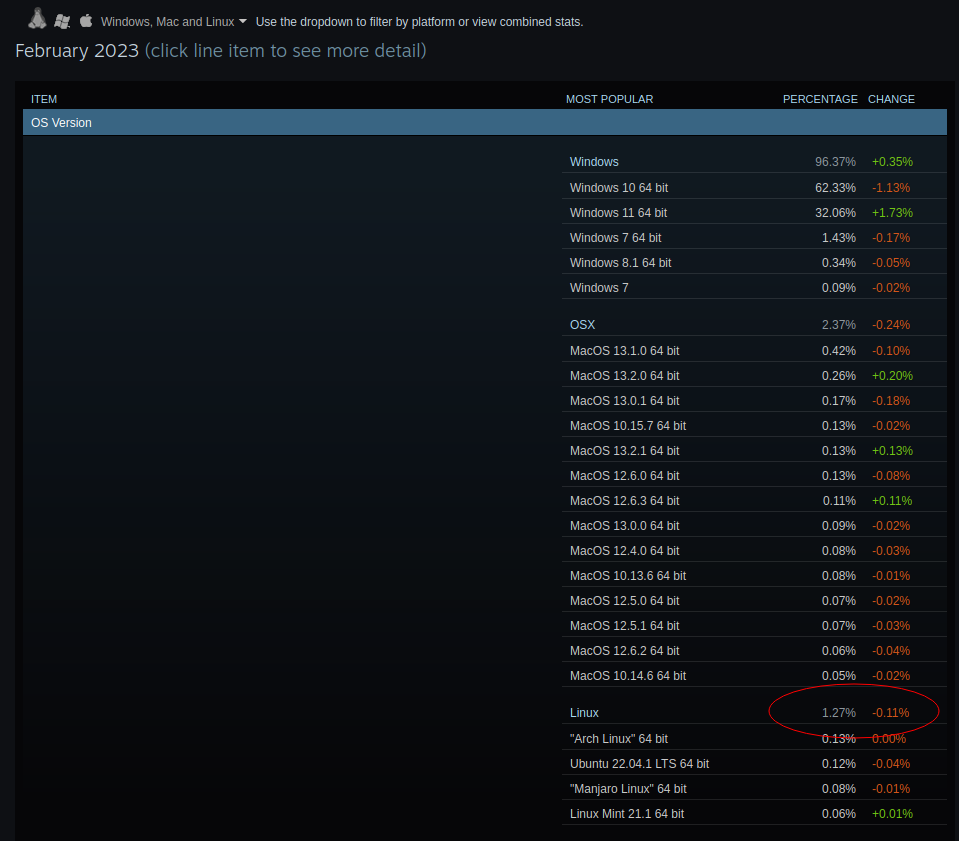 Regarding Halo Infinite, the situation seems to be ever evolving. A few months ago the game was indeed reported to work as fine, but recent season updates seem to have broken it again. So the prediction was overall correct for the end of 2022, while the game itself may or may not run well in the future following the latest changes. This is the nature of Proton, an eternal chase of cat and mouse for titles that keep changing over the course of their lifetime.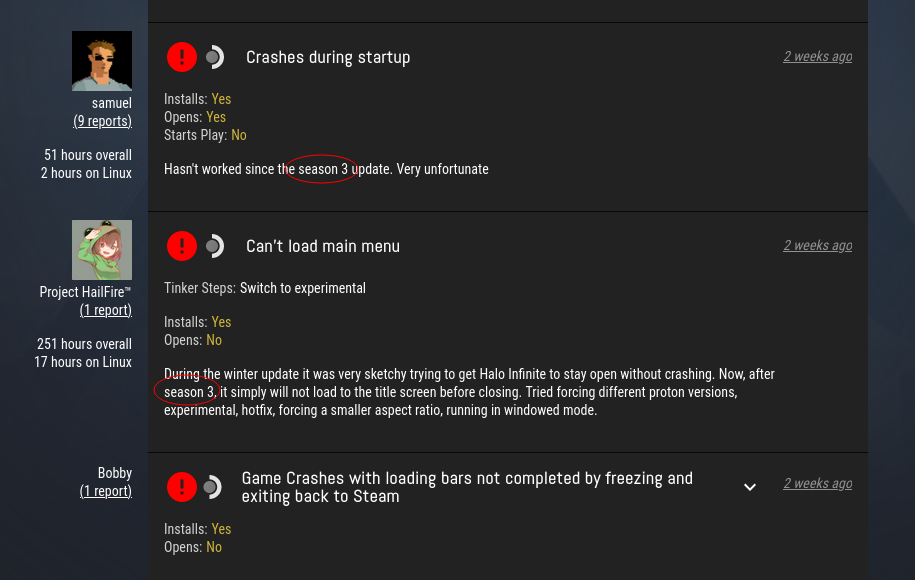 Overall Mark scored ⅖ - it may not seem much, but it's better than my own predictions (where I only scored ⅕!).