Here's a quick round-up of what happened on the Steam Deck in the past 2 weeks.
Valve
Valve has released a few updated for the Steam Deck - we are re-organizing them into proper categories to make it easier to follow:
New Features
Added Game Resolution setting to App Properties, allowing players to override the max display resolution for games, on a a per-game basis
Added mouse cursor (using right trackpad) for built-in web browser interactions when connected to an external display
Improvements
Improved default aspect ratio behavior for external monitors - games will now default to 1280x800 for 16:10 external displays and 1280x720 for all other external displays
Improved UI performance in game carousels
Improved UI performance when connected to an external display
Improved controller order when using external gamepads to assign the controller slots by the order of input. This should help with compatibility in games which locked onto the Steam Deck controller.
Improved performance for the Home screen Recent Games carousel
Fixes
Fixed 'Enable updated fan control' toggle not remembering its state across reboots
Fixed Bluetooth controllers not working on the lockscreen
Fixed some formatting issues on the Steam Deck Chord Summary page
Fixed issue preventing deletion of some controller layouts
Fixed issue which was causing slow login for some Steam Decks with multiple user accounts
Fixed boot glitching and crashes experienced by some customers
Fixed Quick Access volume sliders not working after suspend/resume
Fixed an issue in the controller reorder screen where moving to a controller slot higher than the current number of connected controllers would show as '!' until the Quick Access Menu screen is re-opened
WIP
Temporarily disabled adaptive brightness toggle, as it was causing performance and stability issues. Big thanks to the community for catching this weird bug - we're working on a fix for it now.
Dock for the Steam Deck
Valve is delaying the Dock planned for the Steam Deck since the manufacturing partner has been experiencing disruption following the COVID developments in China (and closures/lockdowns), as described in a recent newspost. Note that this has apparently no impact on the Steam Deck itself:
We're working on improving the situation and will share more info when we have it. This has no effect on production schedule and reservation windows for Steam Decks (different parts, different factories).
If you are looking for a dock anyway, there's now other options, as shared on Reddit: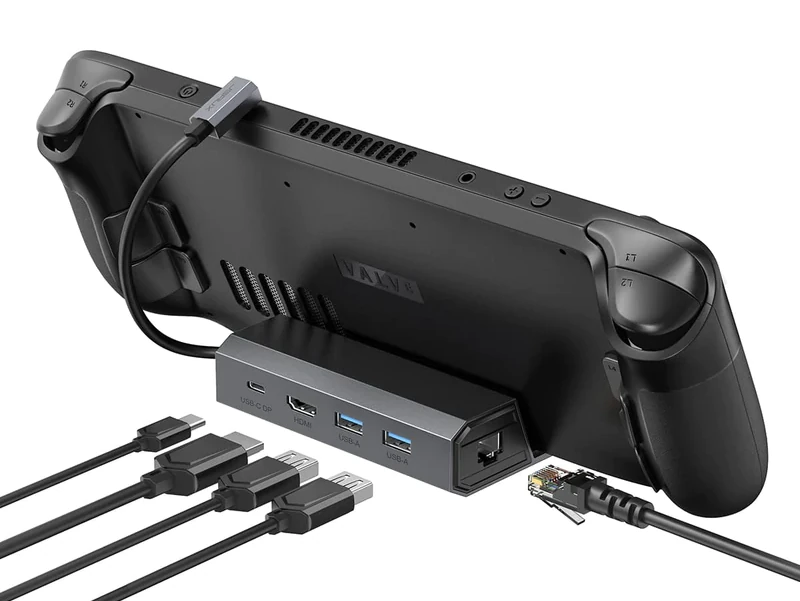 Here's the said Dock in action:
It's from an independent manufacturer and available at JSAUX for about 40 USD (the price includes VAT in the EU, but probably not outside). Before you ask, we are not affiliated with them and this is not paid advertising either. This is just to share information in case there are users out there who do not wish to wait for the official Dock:
https://www.jsaux.com/collections/steam-deck-accessory
User Highlight
As seen on Reddit, one user has connected a drawing tablet with the Steam Deck and installed Clip Studio to produce this piece of art! Fairly impressive (while most of the credit is to the drawing tablet and the artist themselves, the Deck acting only as the computer powering the setup):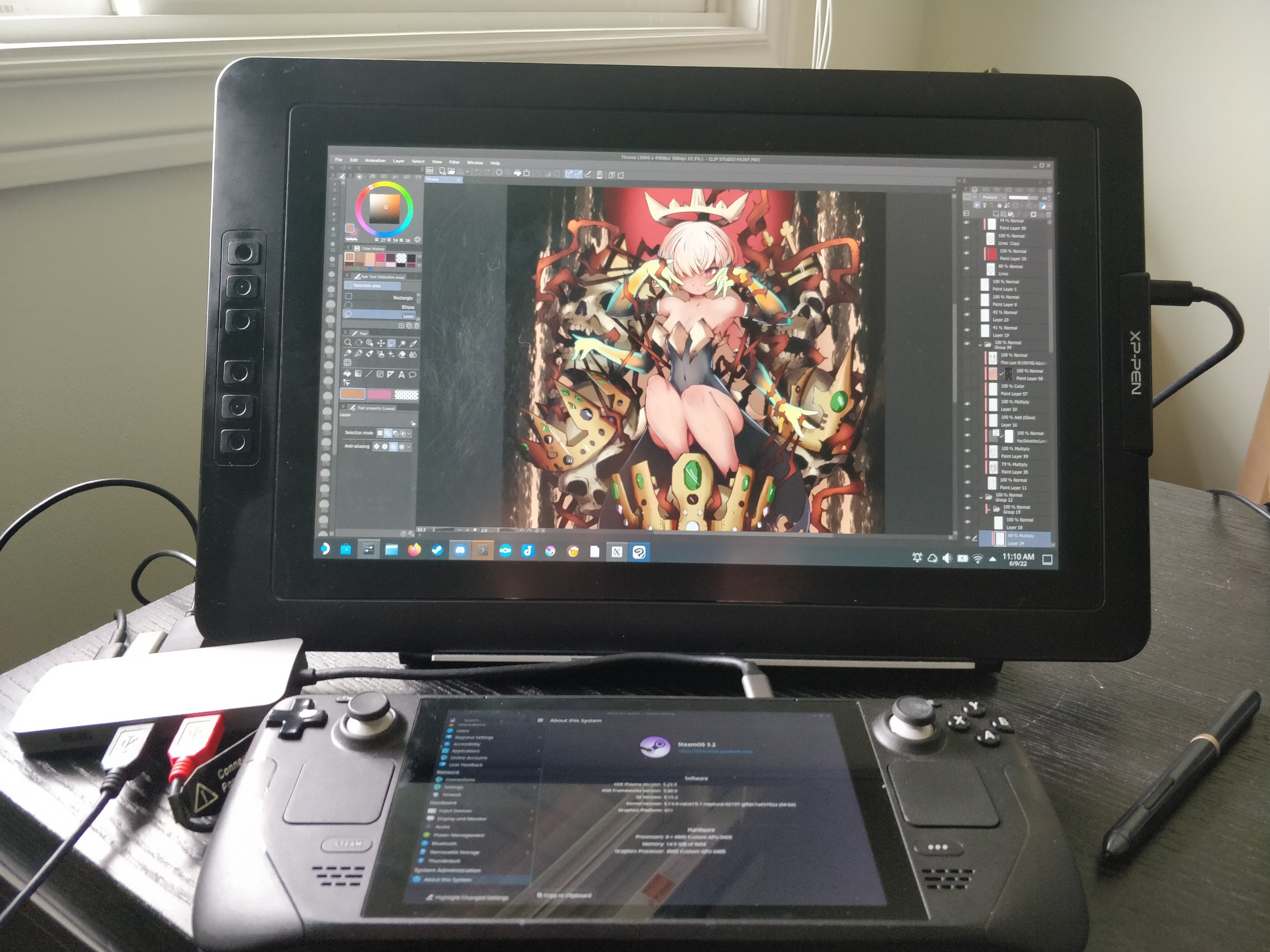 Clip Studio is, by the way, a piece of software available on multiple platforms, but not Linux. You can use Lutris to try installing it: https://lutris.net/games/clip-studio-paint/ if you are interested.
That's all for this time!