The verification dance continues for the Steam Deck. We have now passed 600 titles (616 at the time of writing) after some continuous additions over the past few days. Now you have for the Steam Deck, split in two categories:
Steam Deck Verified: 348 titles
Steam Deck Playable: 268 titles
Total: 616 titles
You can see the ongoing progression on this chart: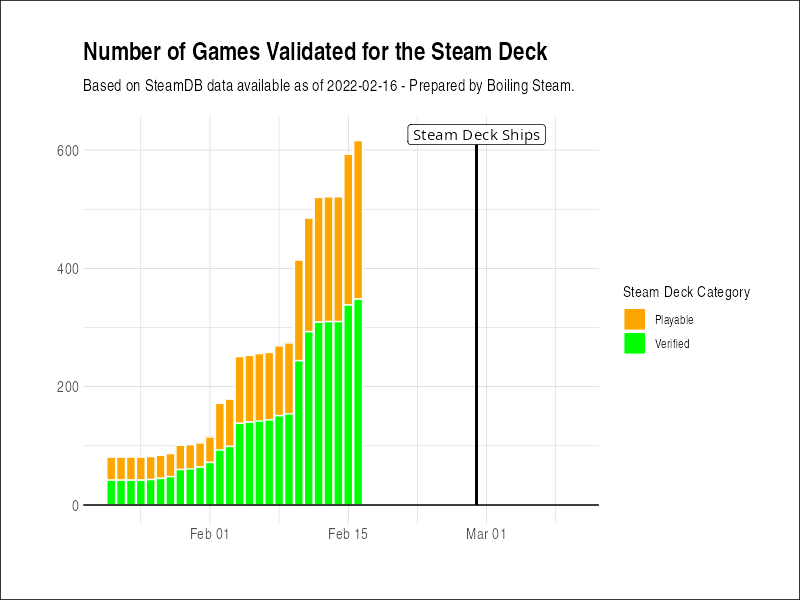 We can also plot the daily increase of new titles over time: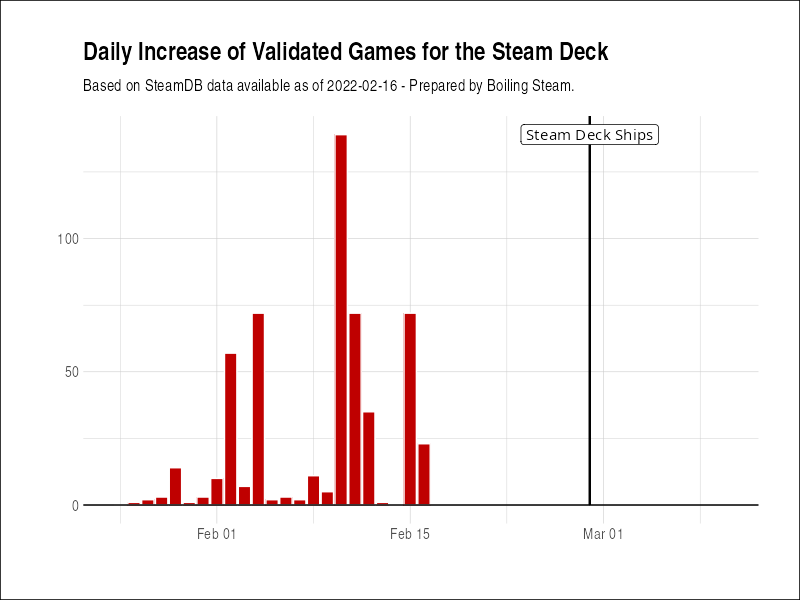 Right now we have on average 23.3 new validated titles added on a daily basis to that list.
What major titles have been added lately?
As Verified:
Shadow Warrior 2
Streets of Rogue
As Playable:
Command & Conquer™ Remastered Collection
Borderlands: The Pre-Sequel
Borderlands 3
My Time At Portia
You can also find the exhaustive list, until now, below:
[table id=16 /]