Valve is gearing up for the upcoming consumer launch of the Steam Deck (supposedly in February) and they have in the past few days started going through the Steam Deck verification process. In case you don't remember or you missed it, there is going to be a ratings process to ensure that games are in 4 different categories, the best one being "Verified", which means that games are adapted to work great on the Deck. Next is "Playable", where games may launch and work fine, but where the experience may be sub-par (text or interface not adapted to the deck, presence of a launcher, etc.).
So, at Boiling Steam, we are going to track how fast things are going with the verification process in the coming weeks. We'll try to have a chart like the one below, progressively going up as Valve provides more and more ratings. Not sure right now how often we will provide updates, maybe once or twice a week, depending on how fast things go.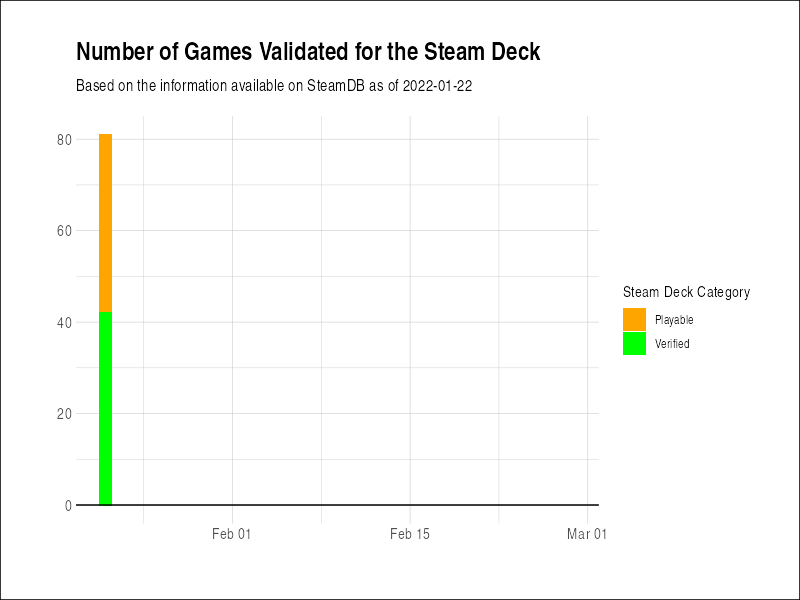 And here is the list at the time of writing of games that are "verified" and "playable".
[table id=10 /]
If you want to stay on top of all the upcoming changes, don't forget to follow us on Twitter or Mastodon!