The devs behind the now famous Bottles have recently shared with everyone the recording of their talk at the Linux App Summit, an event co-sponsorted by GNOME and KDE. Bottles is a piece of software that works on top of WINE to make it easy to create specific prefixes for various purposes, including running Windows games. It can definitely replace PlayonLinux and Lutris in many use cases.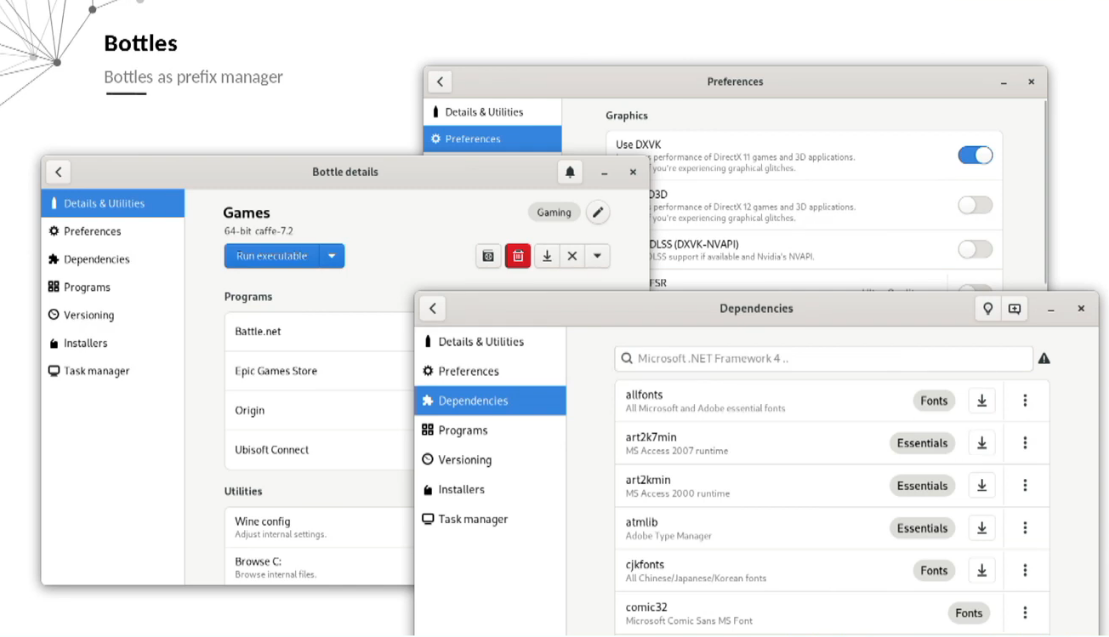 Not only do we actually get to meet 2 of the devs for real. Bottles has three main devs, Francesco Masala, Mirko Brombin, and Pietro Di Caprio, the hidden brother of Leonardo.
They went and introduced Bottles, their current successes and the future plans.
The whole video is here, but there's some highlights below if you want to have a quick recap.
Here's a mug shot of the guys behind the project: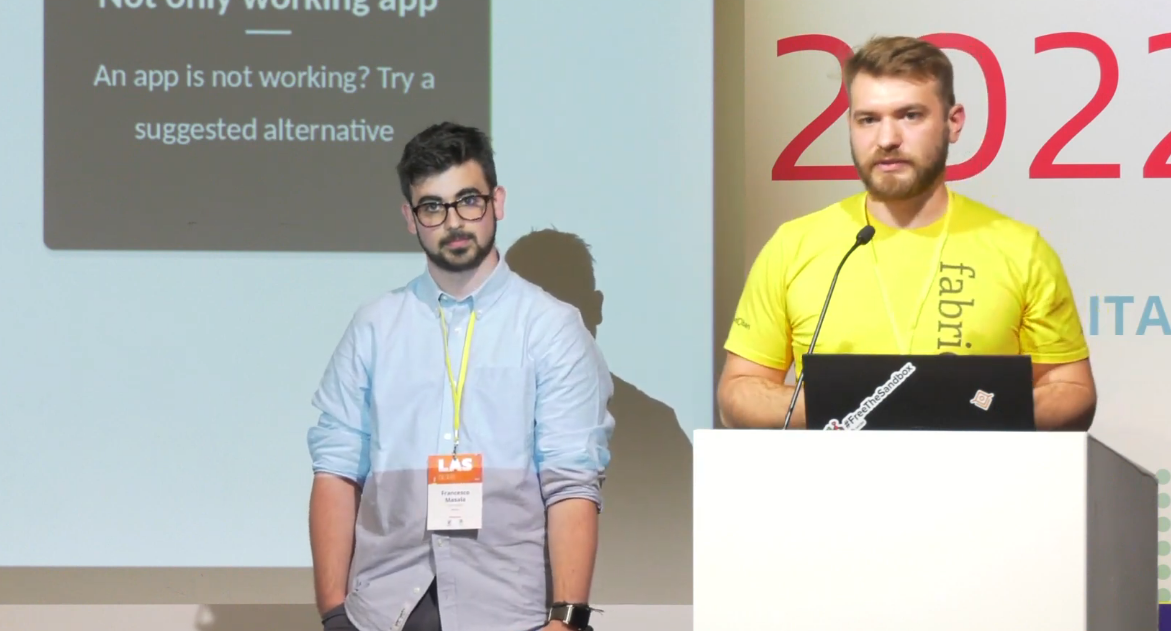 Here's a few stats on how they have been doing so far. As you can see the project is gaining a lot of visibility in the past year.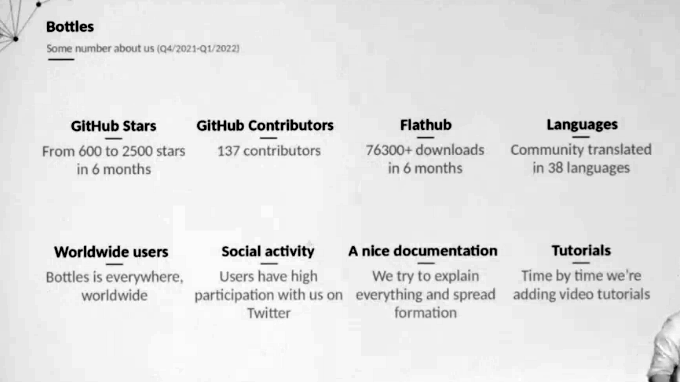 They went and explained what makes Bottle stand out of the rest, namely how they manage prefixes that are used to run WINE: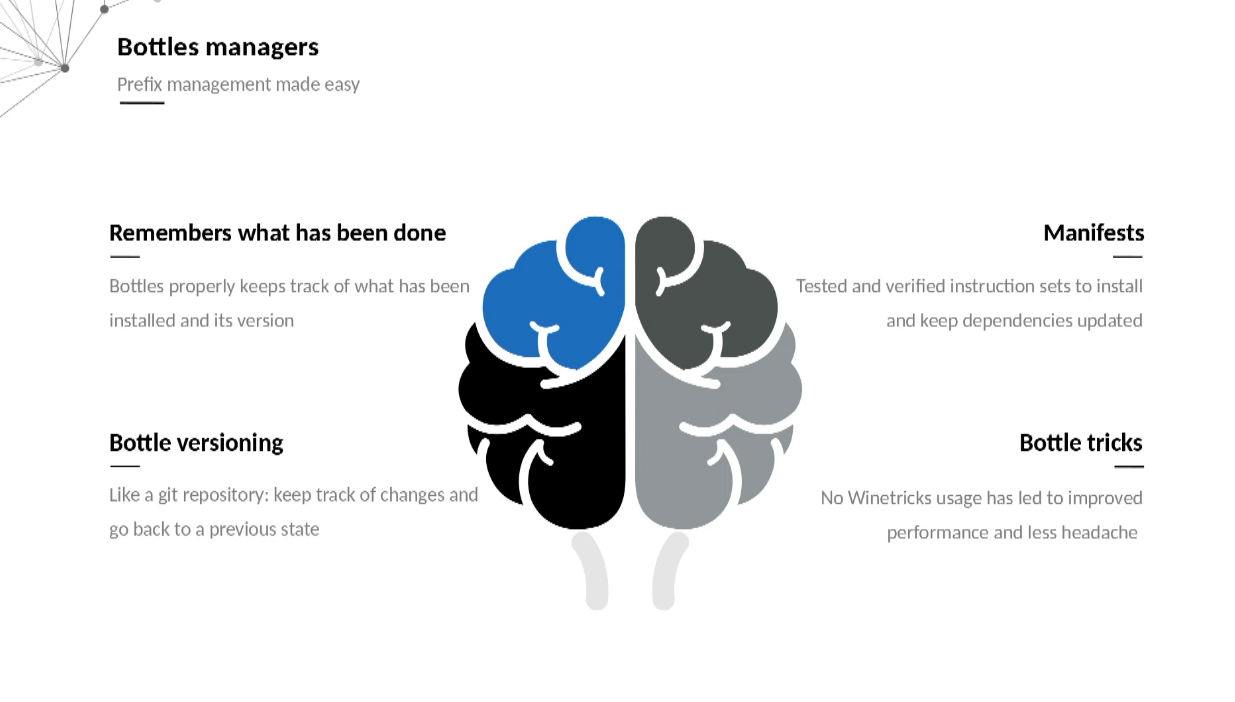 Next came some description of where they are headed next. There's a lot to unpack there, but one of the key points what that they want to mane dependencies management smarter, and from a place where prefixes always pull the dependencies when needed, to a more integrated setup where dependencies are shared between prefixes, resulting in more efficient storage space.
The current situation:
Where they are headed:
If you are interested to know more, a few links to resources:
If you have not tried Bottles yet, now is the chance! It's really easy and a lot of thought went into making the UI really accessible.