We're less than three days from the official launch of the Steam Deck (less than 51 hours left in EST) and Valve, in addition to partnering with iFixit to offer replacement parts, has now made an official tool to view the games in your Steam library as being Steam Deck Verified, Playable, unsupported, and untested. Simply go to this page, log into your Steam account, and you'll instantly be able to see what your games are categorized under. Here's mine, for example:
Since the last time I checked on CheckMyDeck last week, 20 games were Verified. That number has now gone up to 23. 7 Playable games have now become 9. 13 are now unsupported rather than 12.
Here's another couple of screenshots from one of our readers in our Matrix channel: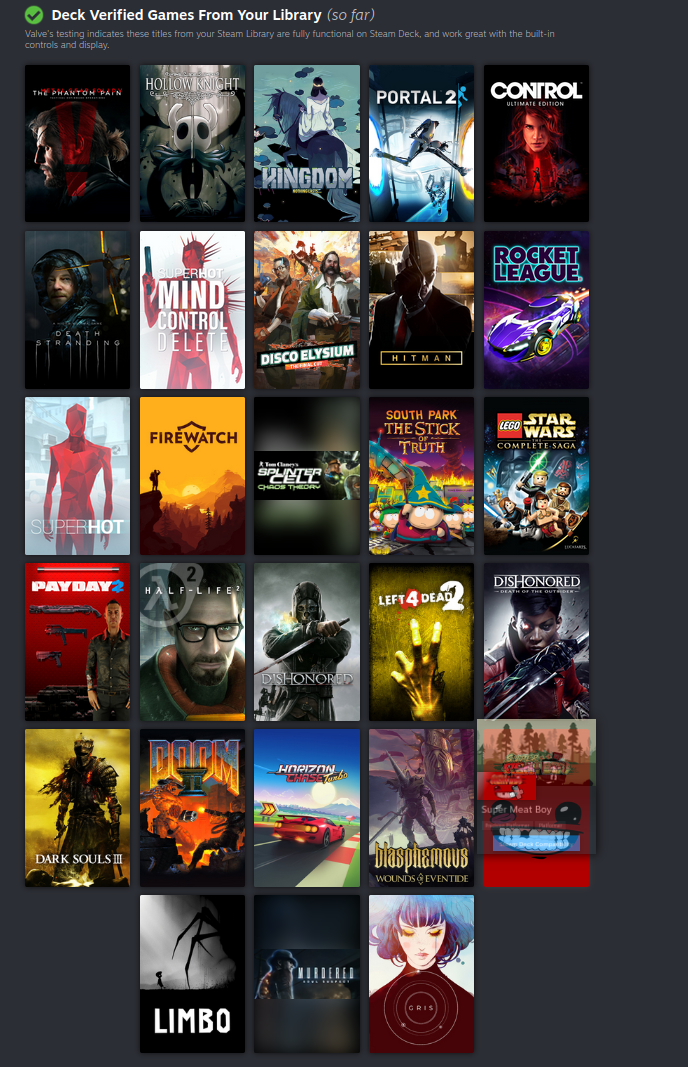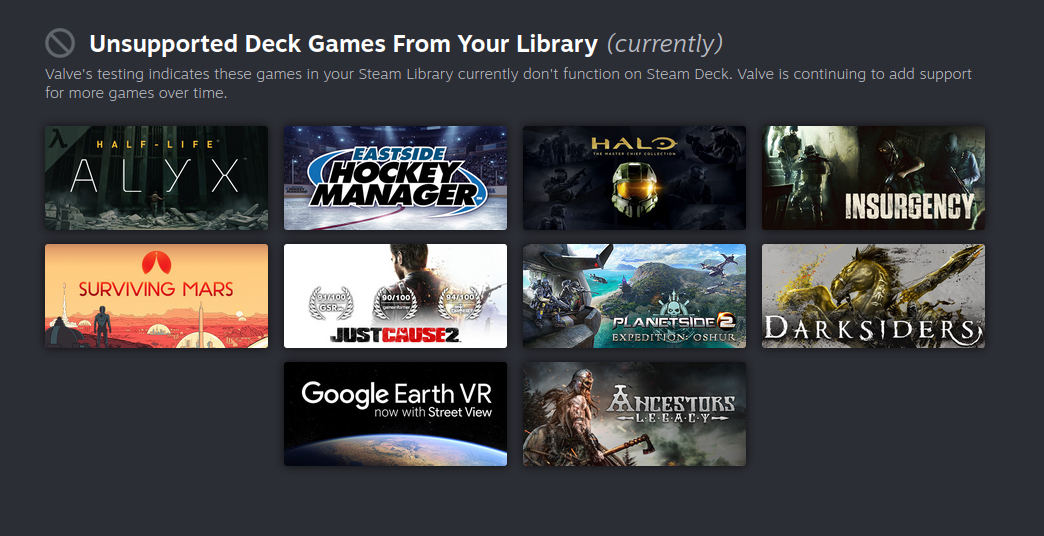 A bit strange to see Surviving Mars marked as unsupported; there's a native Linux version available. Halo: Master Chief Collection also technically works, at least when playing the single-player campaigns. At any rate, the number of Steam Deck Verified and Playable games are growing; Valve has mentioned in their blog post that they've been "testing more titles than ever before" and this testing program will continue beyond the initial launch of the Steam Deck. You can still install any game regardless of whether it has been rated or not.
While I would say this tool has made CheckMyDeck obselete, CheckMyDeck actually has percentages, a circle graph to view at a glance, and you can also see titles in your wishlist with Steam Deck ratings. So you can use both pages for now. Exciting times ahead!